Papa Vinyard here, now here's a little somethin' for ya...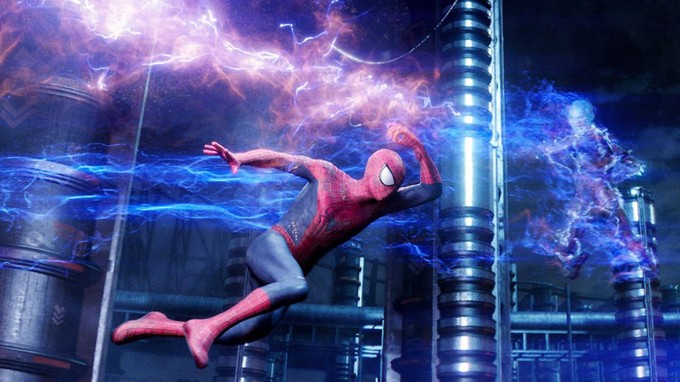 As per the contemporary tentpole standard, we have a couple of motion posters for May's AMAZING SPIDER-MAN 2, courtesy of Empire. The first one is a surprisingly extended little bit of Spidey swinging about Manhattan, while the second is a longer look at that falling shot that opens some of the trailers.
I actually think these are nifty pieces of marketing, particularly the top one. A major connective thread of this whole series (from the Tobey days) has been watching the joy of Peter Parker swinging around the skyscrapers of Manhattan, and, inevitably, the fluidity and clarity of the effects are better than ever. It's a simple, fun way to remind audiences how much they love watching the character in action, and in only a few seconds, it managed to boost my excitement level for the movie a tad higher.
So what if you can tell it's CGI? Still looks cool, from where I'm sitting.
THE AMAZING SPIDER-MAN 2 webs right in your face on May 2nd.
-Vincent Zahedi
"Papa Vinyard"
vincentzahedi@gmail.com
Follow Me On Twitter