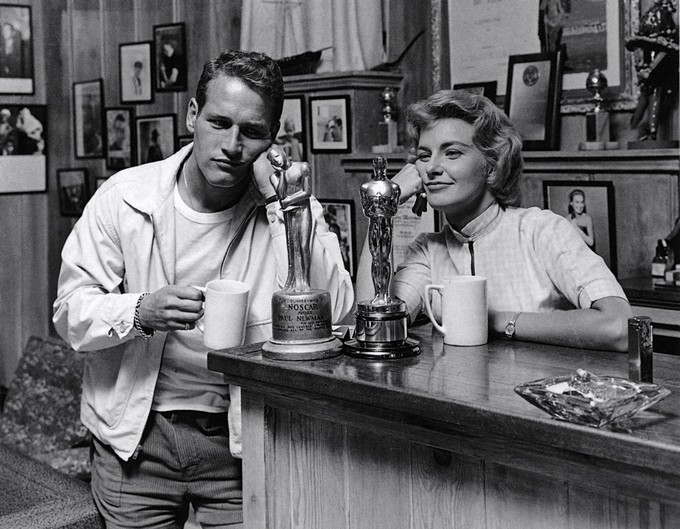 Ahoy, squirts! Quint here. Harry's going to be watching the Oscars in peace this year, hanging with his family and friends instead of chained to the computer like he has been for the last decade and a half of Oscar Nights.
I'm not going to stream of consciousness the thing like he does, but I will be updating this live with some commentary as needed.
Now, I come to this from a perspective a little different than most of my movie blogger colleagues. I've noticed a trend over the last few years where more and more of the discussion around the Oscars has been tainted with snark and cynicism. I get it. The Awards race is now 6 months long and more political than ever. The Academy itself hasn't fixed some very flawed procedures, most notably in how the foreign film nominees are picked and how crazy stupid the best music category is as evidenced by the recent controversy surrounding the retraction of Alone Yet Not Alone's nomination.
I get it. But I also remember being a kid before the wonders of the internet who had friends that liked movies, but they weren't obsessed like I was... except every year around Oscar time. Then everybody poured over the films being nominated, discussed the qualities of them, discovered movies they might not have ever watched and gathered around the TV to watch the best and brightest of the industry honor their own.
The Oscars are where I started I getting an understanding of the work that goes into a movie. I got the director/actor relationship pretty early and I always knew someone wrote the movie, but it wasn't until the Oscars that I began understanding sound design, costume design, cinematography and the other technical aspects of the artform I was so in love with.
For those reasons I can't ever be done with this ceremony, even after some really blatant eye-roller nominations and wins. Hell, I remember none of the movies I actually loved in the '80s ever getting nominations for best picture. It was a revelation when Silence of the Lambs was nominated for everything.
As flawed as they are, they still celebrate films and without the Oscars you probably wouldn't see a lot of the movies we get. Film financing is so different than what it once was and in my experience funding happens for weird movies either because the actor/director/writer combination fits some kind of algorithm that says the movie will be profitable for the budget or because the producer thinks he or she can win an Oscar.
Forgetting the business side of the awards, there's always the sports side. Here's where you get to root for your favorite. Most of the time the stuffy, older Academy votes in ways I don't agree with, but then there are some years we get recognized, like when Return of the King swept.
Anyway, that's where I'm coming from, so as the Red Carpet arrivals come in, I'll be getting ready to live update the the awards as they air. Let the Oscar talk begin!
Already, Ellen Degeneres is killing it alternating between mean and sweet humor. The celebrity roast aspect has always been one of my favorite parts of the ceremony. In this case Ellen's really breaking the tension in the room.
Best Supporting Actor goes to Jared Leto for Dallas Buyers Club. I loved Jonah Hill in Wolf of Wall Street, but Leto does career best work in Dallas Buyers Club, so I like this win.
Jim Carrey's Bruce Dern impression was worth throwing the Oscars this year just by itself. Fact.
Sam Jackson and Naomi Watts present Best Costume Design to The Great Gatsby. That's kind of out of left field, but it was a gorgeous movie with great period costumes, so it makes sense. Kinda disappointed that Bad Grandpa didn't win best makeup, but the work in Dallas Buyers Club was very subtle and great.
Aaaannnddd the Indiana Jones music plays and Harrison Ford walks on stage and I got goosebumps. I'm a very, very easy target. Really wish they didn't give him all that stuff to say, though.
Channing Tatum is on stage. Very sad Danny McBride isn't up there with him wearing his finger hat from This Is The End.
Kim Novak and Matthew McConaughey in the most awkward intro of the night for Best Animated Short.
MR. BUBLOT wins Animated Short! I'm lazy, so I haven't seen it, but it looks good!
FROZEN wins Best Animated Feature, a deserved win in a tough category this year. Sorry, Miyazaki.
Next up is GRAVITY's inevitable Visual Effects Oscar win. There's no more deserved win than this tonight. As amazing as the rest of the films in that category are, Gravity broke new ground and could have not been accomplished without that sort of envelope-pushing work.
Live Action Short goes to Helium. I totally neglected all the shorts this year and feel like a dick, but this one looks really cool. Live Action Documentary is The Lady in Number 6: Music Saved My Life. The best part about watching the shorts speeches are seeing seeing the families of the non-famous so emotional and freaking out.
Just a reminder, that guy on stage right now will be playing a mean talking, fighting and cussing Raccoon who rides around on a giant tree. Our world is amazing.
20 Feet From Stardom is great, but I feel like The Act of Killing got robbed just a little bit. Damn yous, Weinsteins!
Gotta say I admire Kevin Spacey for throwing in some House of Cards pimping while presenting. Angela Lansbury is still looking great! I miss her on the screen, big and small. Long live Jessica Fletcher!
Obi-Wan presents The Great Beauty the best foreign picture award. I kinda knew The Hunt, while great, wasn't quite Academy material.
That Mandela song from U2 bores the piss out of me. Really want to try to find something positive to write about this stretch, so... uh... Brad Pitt's haircut (probably for his tank movie FURY) was cool...
Ellen's celebrity selfie gag went from awful to great thanks to that huge crowd of famous people who jumped in. Photo hog Brad Pitt is going to be a new internet meme I just know it.
Best Sound awards... these were the ones that always represented the movies I liked the most when I was a kid. I still remember T2's sound mixing win causing cheers in my house. Gravity takes Best Sound Mixing! I'd be surprised if it also doesn't take the Sound Editing award as well.
Yep, Gravity gets both. Great! Phenomenal work that the movie couldn't have survived without.
I think Lupita Nyong'o will win best supporting for 12 Years A Slave, although Jennifer Lawrence was the very best part of American Hustle and June Squibb was so damn good in Nebraska. Tough category. Yep, Lupita snagged it. She's not my favorite in this category, but you can't deny she did powerful work in 12 Years. What an amazing speech, too. I always get a lump in my throat when you can tell the winner is completely overwhelmed by the win.
The orchestra playing Pure Imagination from Willy Wonka as Lupita Nyong'o leaves the stage has spurred a debate at this Oscar party about whether or not the Oompa Loompas were Wonka's slaves or not. "They were happier working for him!" "I bet all the plantation owners thought their slaves were happier working for them, too." Controversy!
Pizza delivery guy handing out slices to the most famous people in the world is my new favorite thing. Harrison Ford was fuckin' hungry! Don't get between Han Solo and his pizza!
Amy Adams and Bill Murray! Two of my favorite people standing together! Awww, Harold Ramis shout out. "Tell 'em who's up for best shooter." Now we're on to Best Cinematography, which amazingly goes to the brilliant Emmanuel Luezki for Gravity. Brilliant DP who did amazing work, but I can tell already people will bitch that most of the look was created by CG.
Anna Kendrick and Precious presenting Film Editing. I want to see a buddy cop movie with those two stat! Alfonso Cuaron and Mark Sanger win for Gravity. It's sweeping the technical awards as it should. I'd be over the moon (yuk-yuk-yuk) if it won best picture, but I have a feeling it's going 12 Years this year. We'll see!
Production Design goes to Gatsby. Again, a great looking movie, but even though it wasn't as showy or as big of a show, I would have given it to Her if I was king of Awards.
I want to watch all the movies featured in the heroes of the movies montage now... except for Jaden Smith Karate Kid. What was up with that? Bad call, but I'll overlook that and just focus on the other awesomeness on display.
In memoriam montage always fucks me up. Very glad Hal Needham made the cut as well as Stuart Freeborn. He created Yoda and WAS Yoda. Seriously he modeled Yoda's eyes after his own. Ray Harryhausen, Roger Ebert, Run Run Shaw, Harold Ramis, Maximilian Schell, Richard Matheson, Esther Williams, Philip Seymour Hoffman. It was a brutal year. Also, classy of the Academy to add in Sarah Jones, the young assistant camera op who recently died while filming, at the end of Midler's number.
Steven Price wins for Gravity score and that's awesome. Such pounding, amazing work. Very pleased with this one.
Now the best song. Frozen wins and Bobby Lopez has an EGOT! "Happy Oscar to you, let's do Frozen 2!" Rhyming acceptance speeches need to be a thing now.
Robert De Niro just described a writer's mind perfectly as they prepare to announce best adapted screenplay. 12 Years A Slave love begins here... John Ridley wins! I think Terence Winter did a bang up job with Wolf of Wall Street. He would have been my pick, but 12 Years is great, so I'm not pissed off. Oh, and Before Midnight was robbed, too. Okay, now I'm sorta pissed.
Spike Jonze wins for Her! Great, great, great choice. Glad to see this film get a little love.
Sidney Poitier still commands the room. Incredible. Best Director being announced now. Another super strong year, but I think Cuaron has it. Yep, he does! He was nominated alongside masters of cinema, but Cuaron was by far the best director. Gravity is such a visual and emotional spectacle that had to be focused through one very devoted and specific vision. Thankfully for us that vision was in the crazy talented brain of Alfonso Cuaron. "I want to thank the wise guys at Warner Bros... um... the wise people of Warner Bros..."
When Ellen introduced Daniel Day-Lewis, I expected ANYBODY but Daniel Day-Lewis. Missed joke there, but I'll give ya' a pass. He's out there to present the Best Actress trophy. I have no idea which way this one is heading. I threw my support behind Sandra Bullock because she had only herself to act off of for most of Gravity. And the winner is...
Cate Blanchett takes it for Blue Jasmine! "Julia, hashtage suckit. You know what I mean?" I think Cate's a bit tipsy, guys.
Jennifer Lawrence pulls a Joe Pesci as she goes up to present best actor. "Why are you laughing?" Just short of "Am I clown?" right? Anyway, Leo should win this, but Chiwetel Ejiofor as great in 12 Years and McConaughey has the heat. God, I'm so glad I don't have to make a living trying to predict this stuff...
Matthew McConaughey takes it! Alright, alright, alright.
Will Smith now caps off the night with the best picture winner...
12 YEARS A SLAVE!!!!
No surprises there, but it was a very competative year. I think all of them (except for Philomena, which I still like) would make my top 15 of the year. I'll always prefer Gravity, Her and Wolf, but it's not a CRASH year where something totally bullshit takes the gold.
Thanks for following along! Hope you won your Oscar pool!
BEST PICTURE:
Win: -12 Years A Slave
-American Hustle
-Captain Phillips
-Dallas Buyers Club
-Gravity
-Her
-Nebraska
-Philomena
-The Wolf of Wall Street
BEST DIRECTOR:
Win: -Alfonso Cuaron, "Gravity"
-David O. Russell, "American Hustle"
-Alexander Payne, "Nebraska"
-Steve McQueen, "12 Years A Slave"
-Martin Scorsese, "The Wolf of Wall Street"
BEST ACTOR:
Win: -Matthew McConaughey, "Dallas Buyers Club"
-Christian Bale, "American Hustle"
-Bruce Dern, "Nebraska"
-Leonardo DiCaprio, "The Wolf of Wall Street"
-Chiwetel Ejiofor, "12 Years A Slave"
BEST ACTRESS:
Win: -Cate Blanchett, "Blue Jasmine"
-Amy Adams, "American Hustle"
-Sandra Bullock, "Gravity"
-Judi Dench, "Philomena"
-Meryl Streep, "August: Osage County"
BEST SUPPORTING ACTOR:
Win: -Jared Leto, "Dallas Buyers Club"
-Barkhad Abdi, "Captain Phillips"
-Bradley Cooper, "American Hustle"
-Michael Fassbender, "12 Years A Slave"
-Jonah Hill, "The Wolf of Wall Street"
BEST SUPPORTING ACTRESS:
Win: -Lupita Nyong'o, "12 Years A Slave"
-Sally Hawkins, "Blue Jasmine"
-Jennifer Lawrence, "American Hustle"
-Julia Roberts, "August: Osage County"
-June Squibb, "Nebraska"
BEST ANIMATED FEATURE:
Win: -"Frozen"
-"The Croods"
-"Despicable Me 2"
-"Ernest & Celestine"
-"The Wind Rises"
BEST FOREIGN FILM:
Win: -"The Great Beauty"
-"The Broken Circle Breakdown"
-"The Hunt"
-"The Missing Picture"
-"Omar"
BEST ORIGINAL SCREENPLAY:
Win: -Spike Jonze, "Her"
-Eric Warren Singer & David O. Russell, "American Hustle"
-Woody Allen, "Blue Jasmine"
-Craig Borten & Melisa Wallack, "Dallas Buyers Club"
-Bob Nelson, "Nebraska"
BEST ADAPTED SCREENPLAY:
Win: -John Ridley, "12 Years A Slave"
-Richard Linklater, Julie Delpy & Ethan Hawke, "Before Midnight"
-Billy Ray, "Captain Phillips"
-Steve Coogan & Jeff Pope, "Philomena"
-Terence Winter, "The Wolf of Wall Street"
BEST COSTUME DESIGN:
Win: The Great Gatsby
-"American Hustle"
-"The Invisible Woman"
-"12 Years A Slave"
-"The Grandmaster"
BEST ORIGINAL SONG:
Win: -"Let It Go", Frozen
-"Happy", Despicable Me 2
-"The Moon Song", Her
-"Ordinary Love", Mandela
BEST ORIGINAL SCORE:
Win: -Steven Price, "Gravity"
-John Williams, "The Book Thief"
-William Butler and Owen Pallett, "Her"
-Alexandre Desplat, "Philomena"
-Thomas Newman, "Saving Mr. Banks"
BEST DOCUMENTARY:
Win: -20 Feet From Stardom
-The Act of Killing
-Cutie and the Boxer
-Dirty Wars
-The Square
BEST DOCUMENTARY SHORT:
Win: -The Lady in Number 6: Music Saved My Life
-CaveDigger
-Facing Fear
-Karama Has No Walls
-Prison Terminal: The Last Days of Private Jack Hall
BEST MAKEUP & HAIRSTYLING:
Win:-Dallas Buyers Club
-Jackass Presents: Bad Grandpa
-The Lone Ranger
BEST PRODUCTION DESIGN:
Win: -The Great Gatsby
-American Hustle
-Gravity
-Her
-12 Years A Slave
BEST FILM EDITING:
Win: -Alfonso Cuaron and Mark Sanger, "Gravity"
-Jay Cassidy, Crispin Struthers and Alan Baumgarten, "American Hustle"
-Christopher Rouse, "Captain Phillips"
-John Mac Mc Murphy and Martin Pensa, "Dallas Buyers Club"
-Joe Walker, "12 Years A Slave"
BEST CINEMATOGRAPHY:
Win: -Emmanuel Luezki, "Gravity"
-Philippe Le Sourd, "The Grandmaster"
-Bruno Delbonnel, "Inside Llewyn Davis"
-Phedon Papamichael, "Nebraska"
-Roger Deakins, "Prisoners"
BEST SOUND EDITING:
Win: -Glenn Freemantle, "Gravity"
-Steve Boeddeker and Richard Hymns, "All Is Lost"
-Oliver Tarney, "Captain Phillips"
-Brent Burge, "The Hobbit: The Desolation of Smaug"
-Wylie Stateman, "Lone Survivor"
BEST SOUND MIXING:
Win: -Skip Lievsay, Niv Adiri, Christopher Benstead, "Gravity"
-Chris Burdon, Mark Taylor, Mike Prestwood Smith and Chris Munro, "Captain Phillips"
-Christopher Boyes, Michael Hedges, Michael Semanick and Tony Johnson, "The Hobbit: The Desolation of Smaug"
-Skip Lievsay, Greg Orloff and Peter F. Kurland, "Inside Llewyn Davis"
-Andy Koyama, Beau Borders and David Brownlow, "Lone Survivor"
BEST VISUAL EFFECTS:
Win: -"Gravity", Tim Webber, Chris Lawrence, Dave Shirk and Neil Corbould
-"The Hobbit: The Desolation of Smaug", Joe Letteri, Eric Saindon, David Clayton and Eric Reynolds
-"Iron Man 3", Christopher Townsend, Guy Williams, Erik Nash and Dan Sudick
-"The Lone Ranger", Tim Alexander, Gary Brozenich, Edson Williams and John Frazier
-"Star Trek Into Darkness", Roger Guyett, Patrick Tubach, Ben Grossmann and Burt Dalton
BEST SHORT FILM (ANIMATED):
Win: -Mr. Bublot
-Feral
-Get a Horse!
-Possessions
-Room on the Broom
BEST SHORT FILM (LIVE ACTION):
Win: -Helium
-Aquel No Ero Yo (That Wasn't Me)
-Avant Que De Tout Perdre (Just Before Losing Everything)
-Pitaako Mun Kaikki Hoitaa? (Do I have to Take Care of Everything?
-The Voorman Problem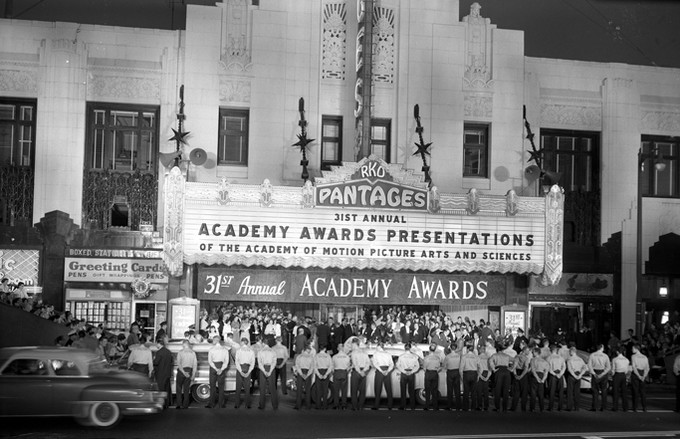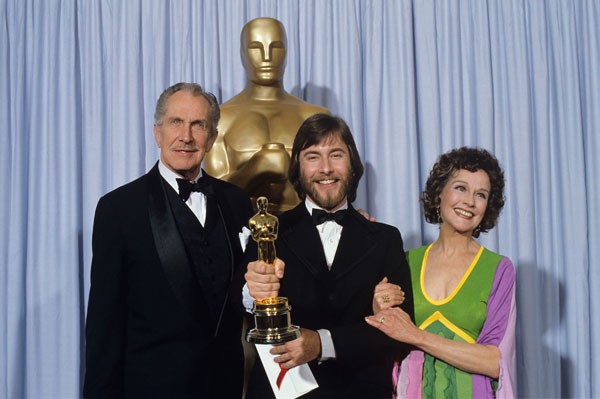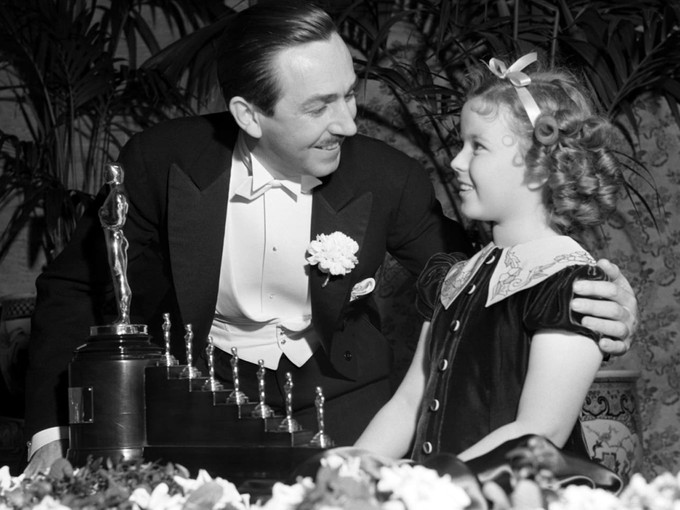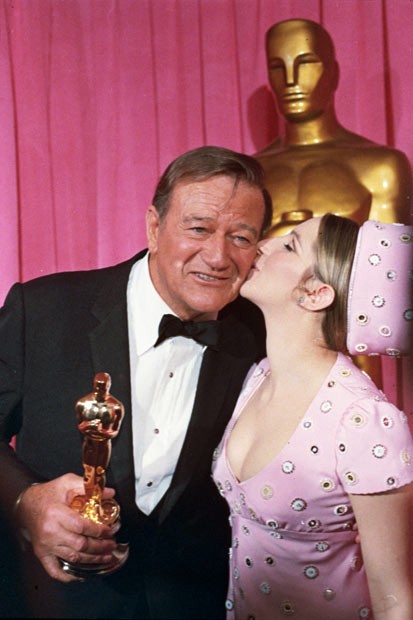 -Eric Vespe
"Quint"
quint@aintitcool.com
Follow Me On Twitter