Hey everyone. Capone in Chicago here.

Our old friend Patton Oswalt is hosting the Film Independent Spirit Awards this year, airing tonight on IFC at 10:00pm EST. I had a few minutes last week to discuss with Oswalt the gig and the work involved, and we did something of a rapid-fire Q&A to get in as much in our short time as possible. Oswalt just had his latest hour-long comedy special "Tragedy Plus Comedy Equals Time" premiere on EPIX in January, and he's wrapping up work on his second book, in addition to his never-ending acting work, such as popping up on series like "Brooklyn Nine Nine" and film like THE SECRET LIFE OF WALTER MITTY. Please enjoy my speed round with Patton Oswalt…






Patton Oswalt: Hi, Steve.



Capone: Hey man. How are you?



PO: Good. What's up man?



Capone: Not too much. First of all, I'm very much looking forward to seeing your new show in May in Chicago. I've talked many people into coming along with me that show.



PO: Aw, thanks man.



Capone: So concerning the Independent Spirit Awards, this thing about giving away live birds instead of the bird-shaped award is nonsense, right? That's not really happening, is it? I read the transcript from a press conference you did yesterday, and those folks were treating it like it was real.



PO: No, no. That's never going to happen. It was a throwaway joke I put in a promotional video. I don't know, the ISA's or someone else ran with it for some reason. It was never going to happen.



Capone: But it got legs for some reason.



PO: I don't know why.



Capone: Did you make it a point when you found out that you were hosting to watch everything that's nominated?



PO: I watch as much as I can. My schedule has been really crazy, but I've definitely seen everything that I can.



Capone: Right. What are some of your impressions about the things that you've seen just in terms of the quality and trends?



PO: I didn't really see any trends this year. The most I saw was, if you're looking maybe for more meta trends, the way that people are taking some real risks with subject matter and approaches to it.



Capone: A lot of the critics who were evaluating the last year in film thought it was one of the best years in recent history. Is that your estimation as well?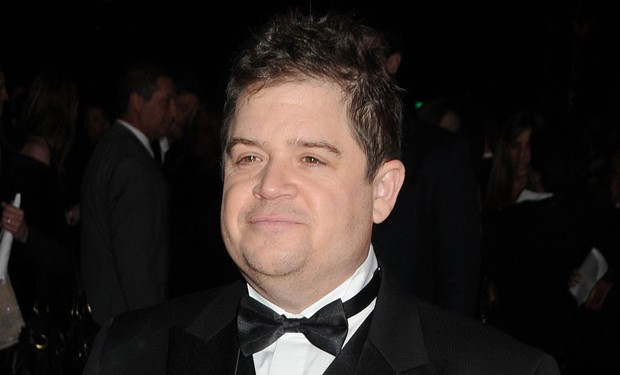 PO: Oh definitely. Based on what has been nominated, I would say for both the ISAs and the Oscars, it was a fantastic year, and it's been a really defining year in terms of people saying that film is over and this is done. But then you have movies like GRAVITY and 12 YEARS A SLAVE and ALL IS LOST that are just these transporting experiences that are worth seeing and actually only worth seeing on a big screen, in my opinion.



Capone: I agree with that absolutely. There are still some directors that still insist on shooting on film too.



PO: Yeah, yeah it's great.



Capone: Did the awards people come to you on this, or did you sort of lobby for this gig? How did you end up hosting this year?



PO: They came to me. They asked me, and I said yeah.



Capone: What is it that appeals to you about these particular awards?



PO: I just like how loose and fun and goofy it is, and how everyone's just really relaxed and having a good time. That's what I like.



Capone: I assume you're well into the joke-writing process for something like this. How does that work? Do you get a team of people around you or is it mostly just you?



PO: It's me and my friends writing jokes.



Capone: Are jokes about particular movies or particular nominees?



PO: We're writing jokes.



Capone: What are you're focusing on?



PO: [laughs] Why would I tell you?



Capone: I'm not asking for specific jokes; I was just wondering if you found that you were slanting towards one thing or another. It's on cable, so are you allowed to swear if you want to?



PO: I can pretty much do whatever I want.



Capone: There are a couple of nominees who have been in the news lately--who would maybe not like to be in the news. How do you deal with going after specific people?



PO: We won't know until I talk to the people that I'm getting together with my writers this weekend, so maybe we'll figure that out then.



Capone: Yeah. Do you pay any attention to how people have hosted before, or hosted other award shows? Or are you avoiding that to not be influenced by, or emulate what other people have done before?



PO: I prefer to be inspired and exited by them, but hopefully I'll have my own thing.



Capone: I know that you've been a huge huge fan of the series "True Detective." I realize it's not a film, but is there a way you can give that award for just existing?



PO: Yeah, exactly. Obviously I look at the show. I don't really know what else to say other than it's awesome.



Capone: Is there anyone in particular that's nominated that's going to be there that you're especially excited about meeting?



PO: Oh, there are just too many to say. Too many to name this time.



Capone: The people at EPIX were kind enough to send me a copy late last year of your most recent comedy special, and it was phenomenal.



PO: That's so nice, thank you.



Capone: Over the last couple of years, I've probably seen you do ithat joke about going to Germany three or four times, and it's always funny. When you've got something that's that good, do you know it right away?



PO: I don't know that I have something special until I put it in front of an audience. That's when you know that it's special.



Capone: What else are you sort of working on? Is your next book done?



PO: I just turned in the draft, and we're doing a few revisions on it. I don't know when it will come out.



Capone: Is it something of a continuation of the story that you started in the first book?



PO: It's a deeper memoir about my time in L.A. from about 1995 to 1999.



Capone: I noticed that before you come to Chicago in May, you're doing a few shows in New England . Is this the beginning of a tour, or are these more few hit-and-run dates?



PO: Just little hit-and-run dates.



Capone: Is it going to be new material, or is it going to be some of the material in the special?



PO: It'll be mostly new material.



Capone: I talked to Vanessa Hudgens not too long ago, and she's in this film KITCHEN SINK with you. Can you tell me a little bit about what you do in that?



PO: I only have one little brief scene, but I think the basic idea of the movie is that it's just a world where vampires and zombies all exist, and that's not a big deal to anybody anymore. And then in the middle of it, there's an alien invasion. It's a pretty cool idea for a flick.



Capone: Is there anything else like TV or film wise that you have on the horizon?



PO: There's a few things, but right now I can't say, sorry.



Capone: For the awards show, when you have to write so many jokes in such a short time, is that more pressure than putting together your usual live act?



PO: I did that special last July, so I've definitely had time to write.



Capone: How long ago did they approach you for this?



PO: Late last year, so it's been a few months.



Capone: Are you allowed to express any favorites you have, or to root for people in these awards?



PO: I don't know. We'll see when I get out there. I'm more just rooting for the awards themselves, that they get to be held, more than for any specific movie. It's what they're celebrating that gets me excited.



Capone: It seems to be getting more and more popular as the years go on, and now they have a home on television too that people can watch it, which wasn't always the case.



PO: Oh, yeah. I love that aspect of it.



Capone: What was the last film that you saw in the theater that wasn't necessarily connected to this awards. Have you seen anything lately?



PO: God, I either see movies way ahead of time or months after they come out because of my schedule. I took my daughter to see FROZEN a whole bunch of times, because she loves that movie so much. But I just watch a lot of screeners



Capone: I think I saw you commented on the GUARDIANS OF THE GALAXY trailer that came out yesterday. What did you think of that?



PO: Oh, I loved it. It looked great. I could not be more excited; I have happy, high hopes for that.



Capone: Patton, I appreciate you taking time out from joke writing to talk. Thanks so much.



PO: Hey, no problem. And I'll see you in May in Chicago.



Capone: Definitely.



PO: Okay, man. Take care.



-- Steve Prokopy
"Capone"
capone@aintitcool.com
Follow Me On Twitter