Movie News
Platinum Dunes' Remake Of THE BIRDS Moves Forward With Director Diederik Van Rooijen!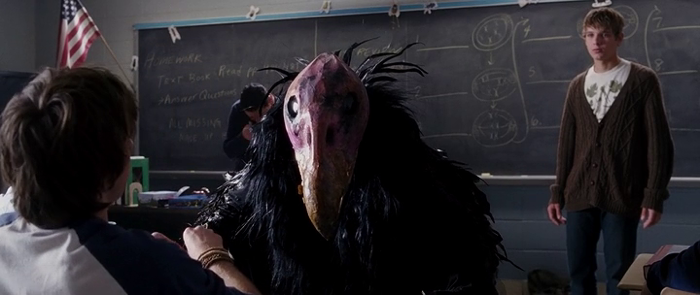 Jeremy here...
Horror remakes have been bad business of late, but that's not going to stop the retread-happy fellas at Platinum Dunes from pushing through their modern-day rendition of Alfred Hitchcock's THE BIRDS. Once developed with director Martin Campbell and star Naomi Watts in mind, it's now being placed in the hands of Dutch filmmaker Diederik Van Rooijen - whose hit TV show PENOZA was recently remade in the U.S. as RED WINDOW and quickly canceled. Van Rooijen will be working from a screenplay by Jonathan Herman, whose only other writing credit is for a short film called "Firepussy", which the IMDb describes thusly: "The erotic journey of a volatile Latina poet pyromaniac -- come get lit." Daphne Du Maurier would've dug that shit.
Michael Bay, Andrew Form and Brad Fuller are producing for Platinum Dunes, while Peter Guber and David Zelon will produce for Mandalay Pictures. Naomi Watts has moved on, so they'll have to find someone else to run and scream like Tippi Hedren. Perhaps Hedren's granddaughter Dakota Johnson would be interested.