Papa Vinyard here, now here's a little somethin' for ya...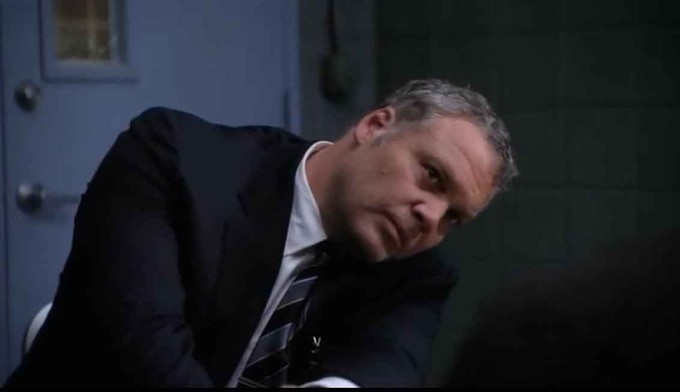 Deadline has revealed JURASSIC PARK's human baddie. Vincent D'Onofrio is going to play the villain in Colin Trevorrow's sequel/reboot, following in the footsteps of Dennis Nedry, Arliss Howard, and…um…a couple of over-concerned parents (seriously, JURASSIC PARK 3 is weak sauce)? Irrfan Khan (so good in SLUMDOG MILLIONAIRE and LIFE OF PI) is also joining the cast, which includes Chris Pratt, Bryce Dallas Howard, and possibly Jake Johnson.
Who won't be in the cast? Jeff Goldblum. Goldblum told Huffington Post that "they haven't called (him) for 4", meaning that there probably isn't a role for Dr. Ian Malcolm in Trevorrow and Derek Connolly's script. Maybe they'll bring him in later in a landlocked-Laura-Dern-in-JP3-type situation that doesn't neccessitate his full-time involvement, but it doesn't look like we'll be getting any substantive lectures on chaos theory this time around. Bummer.
Still, the choice of D'Onofrio as a villain is an exciting one. It's obviously not a huge stretch for the dude who played Pvt. Pyle, Edgar the Bug, and Pooh Bear the drug dealer, but he always makes his scumbag roles a blast to watch. The scummier the better.
We're starting to get a nice little idea of what this JURASSIC WORLD cast is going to look like. What you think, folks? D'Onofrio, or D'Ontofrio?
JURASSIC WORLD starts turnin' on June 12th, 2015.
-Vincent Zahedi
"Papa Vinyard"
vincentzahedi@gmail.com
Follow Me On Twitter