Papa Vinyard here, now here's a little somethin' for ya...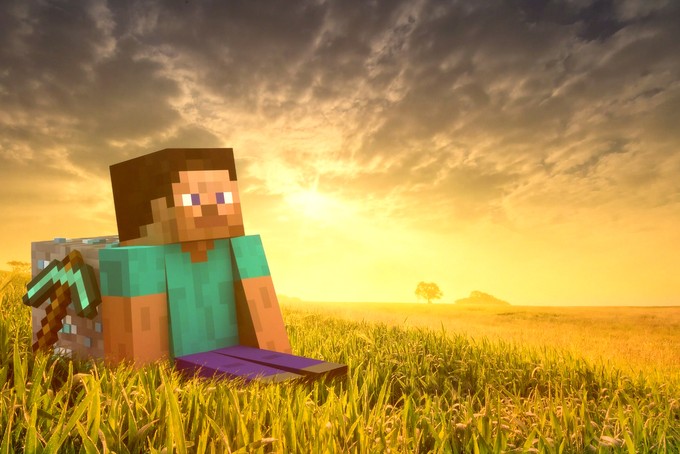 Someone is trying leak the fact that we're working with Warner Brothers on a potential Minecraft Movie. I wanted to be the leak!

— Markus Persson (@notch) February 27, 2014
That tweet from MINECRAFT publisher Markus Persson barely preceded a Deadline post announcing that LEGO MOVIE producer Roy Lee was developing MINECRAFT into a feature film via his Vertigo Entertainment production company. Warner Bros. is obviously looking at THE LEGO MOVIE as a template for how to handle this property, which also involves top-to-bottom block-building in a user-dominated atmosphere (key difference being, of course, that it's all in the digital realm).
There is no writer onboard yet, and no word as to what the tone (let alone the story) will be, but MINECRAFT is both heinously popular (over 100 million users to date) and completely fluid in terms of content, so, like THE LEGO MOVIE, the sky's the limit on what they can do. Obviously, Lee's involvement with THE LEGO MOVIE doesn't guarantee this film will approximate that flick's level of quality, but if there ever was a precedent for this type of movie done right, that would be it, so let's hope for the best.
Any MINECRAFTers out there intrigued by the idea of a cinematic adaptation, or is this another example of creativity-hampered execs looking for the next hot thing to plunder for ducats?
-Vincent Zahedi
"Papa Vinyard"
vincentzahedi@gmail.com
Follow Me On Twitter