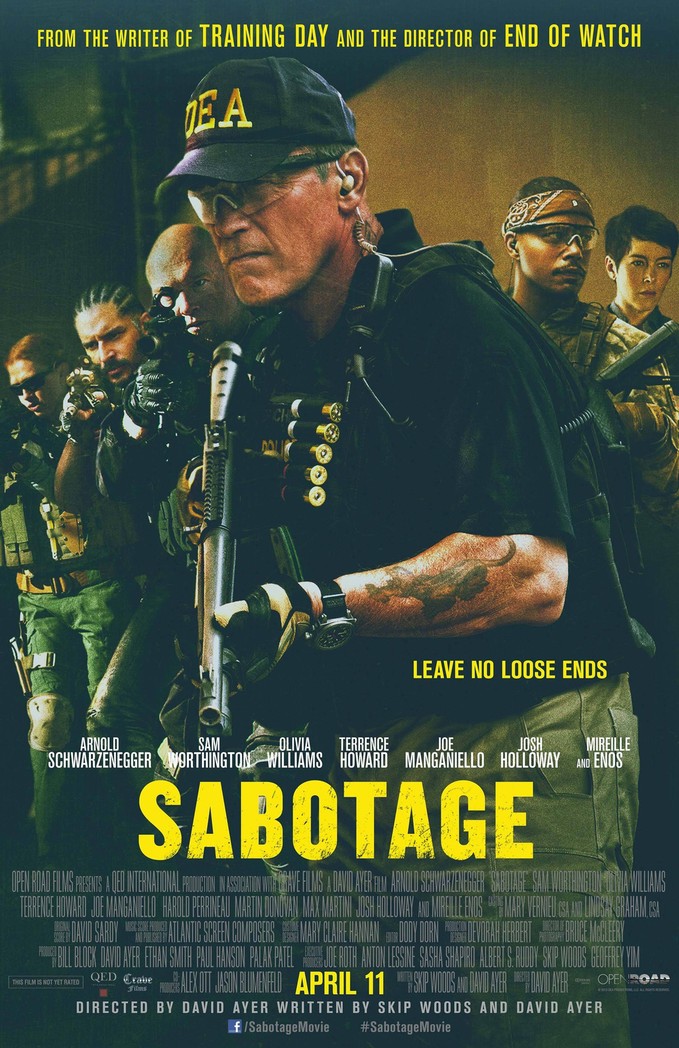 From Yahoo UK comes an international trailer for SABOTAGE.
This one's from co-writer/director David Ayer - scripter of the first FAST AND THE FURIOUS movie, TRAINING DAY, and writer/director of END OF WATCH.
This picture has a promising vibe to it - will SABOTAGE finally and fully push Schwarzenegger back into the big screen action/thriller game in a big way (I'm not sure THE LAST STAND or ESCAPE PLAN was received as enthusiastically as he may've hoped)? We'll see when the movie releases March 28 in the US.
Here's the trailer...
—————-
Glen Oliver
"Merrick"
- e-mail
- Twitter