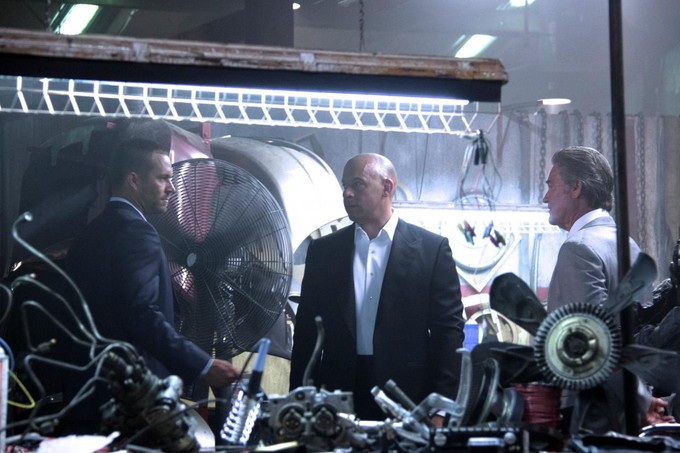 The seventh FAST AND THE FURIOUS installment will resume production 'on or around' April 1.
The remainder of the shoot will last from six to eight weeks, according to insiders. Cast and crew will be called back to Atlanta, where filming had been scheduled to resume after Thanksgiving.
…says THIS piece in THR.
As previously announced, the film's release date has been re-set to April 10, 2015 following the tragic passing of Paul Walker in November. Based on this Variety report (and several other sources), it's still sounding like helmer James Wan, scripter Chris Morgan, and The Powers That Be have found a way to 'retire' Walker's character (rather than kill the character) in a manner which will allow logical continuation of the picture and franchise.
—————-
Glen Oliver
"Merrick"
- e-mail
- Twitter