Papa Vinyard here, now here's a little somethin' for ya...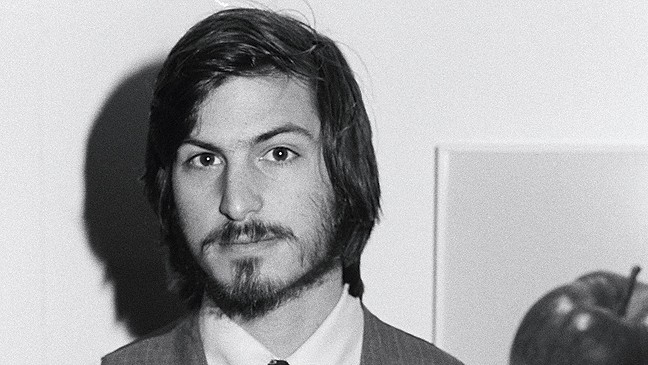 It seems that Mark Zuckerberg isn't the only tech icon that will get the deluxe David Fincher/Aaron Sorkin feature-film treatment. The Hollywood Reporter first ran the story that Fincher is in talks to direct that Steve Jobs biopic that Sorkin has been working on for years now. Obviously, Fincher and Sorkin had a great deal of financial and critical success on THE SOCIAL NETWORK (including an Oscar for Sorkin's work), so it seems producer Scott Rudin is aiming for a similar level of impact/quality with his Jobs flick (not to be confused with the Ashton Kutcher-starrer JOBS).
There were rumors that Sorkin's script was mostly comprised of three scenes (or time periods), each set right before Jobs' announcements of major products of Apple history (namely the 1984 Macintosh computer, the NeXT cube, and the original iPod). If so, this could be even more visually pared-down than THE SOCIAL NETWORK, which let Sorkin's script take center stage while Fincher's execution was more subtle. Either way, I can't imagine Fincher wouldn't find some way to inject some visual panache into this character-based biopic, and as a big fan of THE SOCIAL NETWORK, I'm excited to see him and Sorkin do some Van Dammage together once more.
Now the $64,000 dollar question: who's gonna play Jobs?
-Vincent Zahedi
"Papa Vinyard"
vincentzahedi@gmail.com
Follow Me On Twitter