Hey Yo, Draven here.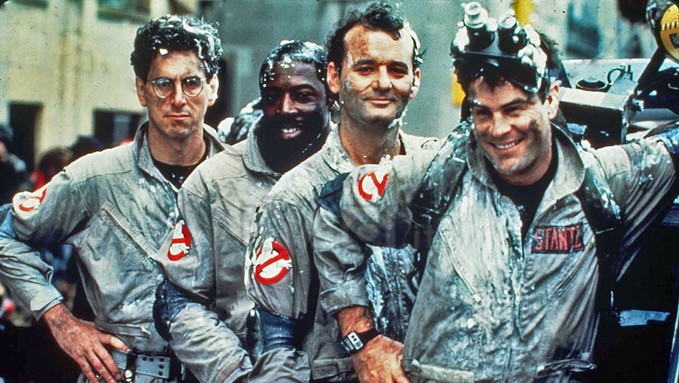 I try to be open-minded and give most projects a shot (this pissed a lot of you off with my optimism towards the new FANTASTIC FOUR film) but a GHOSTBUSTERS III without Bill Murray was something I just could not find a angle to be optimistic about. After yesterday's tragic news that Harold Ramis had passed away (please go read Jeremy's rememberance if you haven't yet) the common thought was that his passing would officially end any chance of GHOSTBUSTERS III happening. According to THR though, that isn't the case at all, as they are reporting that not only does Ivan Reitman want to move forward with the film but he is going to be meeting with Sony in the next couple of days to figure out a plan to keep the sequel on track.
The report does specify that Ramis had only been scheduled to have a cameo role along with Aykroyd and apparently Bill Murray so his passing won't affect the script (the one written by Lee Eisenberg and Gene Stupnitsky is still being used) in any major way. Bill Murray has consistently said that he won't appear in GHOSTBUSTERS III, so I am a little confused as to why this report seems to make it seem that he is signed for a role in the film.
I am still of the mindset that I will believe this project will happen when I see it. It has been in development for decades now, and the script they have had for years is still not "progressed" enough to shoot this year. So what is it going to take to get this thing off the ground finally? Nobody seems to have that answer yet, but I hope they don't end up settling for a half-assed project that ends up like BLUES BROTHERS 2000. At this point though, it feels like if we get something similar in quality to GHOSTBUSTERS II it will probably be considered a best case scenario
Follow me on Twitter here!