Hey Yo, Draven here.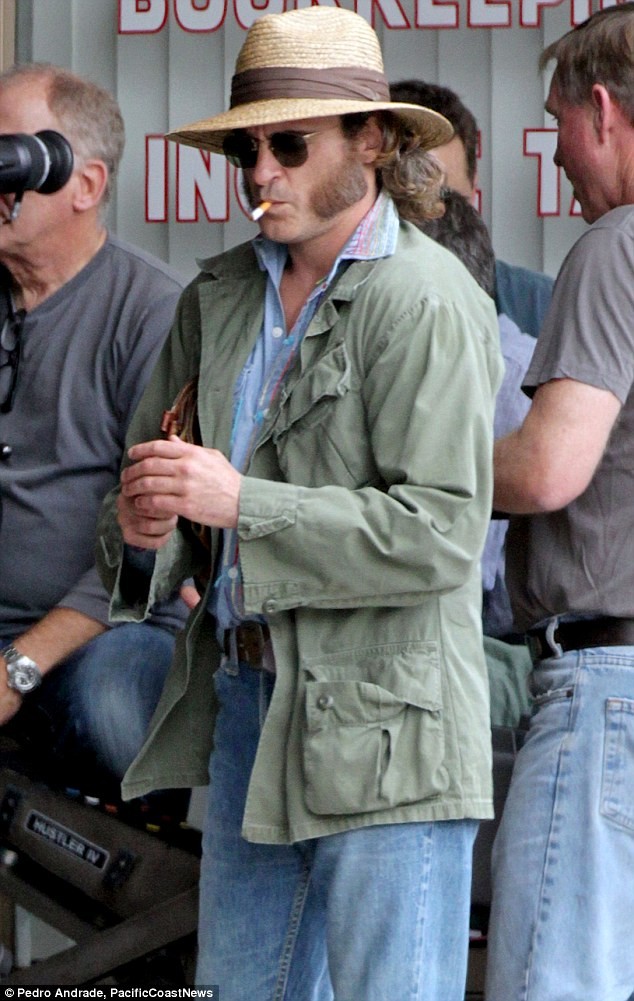 Things have been quiet recently regarding Paul Thomas Anderson's upcoming adaptation of the novel, INHERENT VICE but today a release date of December 12th, 2014 was set. Obviously setting the film right in prime Oscar season which means it will probably screen at some festivals beforehand and is currently filming. Usually, we have to wait several years between P.T. Anderson films but the fact that we are going to get this just two years after THE MASTER is exciting.
The film stars Joaquin Phoenix (as pictured in character above) as a PI in the 1970's (in true noir style) as he is investigating the disappearance of his ex. This is the first big screen adaptation of a Thomas Pynchon novel and also stars Owen Wilson, Benicio Del Toro, Josh Brolin and Reese Witherspoon.
Follow me on Twitter here!