Movie News
Behold The 'Dont Fuck With Me'ness Of The Falcon's CAPTAIN AMERICA: THE WINTER SOLDIER Character Poster!!
ComingSoon has the Falcon character poster from CAPTAIN AMERICA: THE WINTER SOLDIER - due in theaters late March overseas and early April here in the US. Click Falcon to jump to CS's EMBIGGENED version.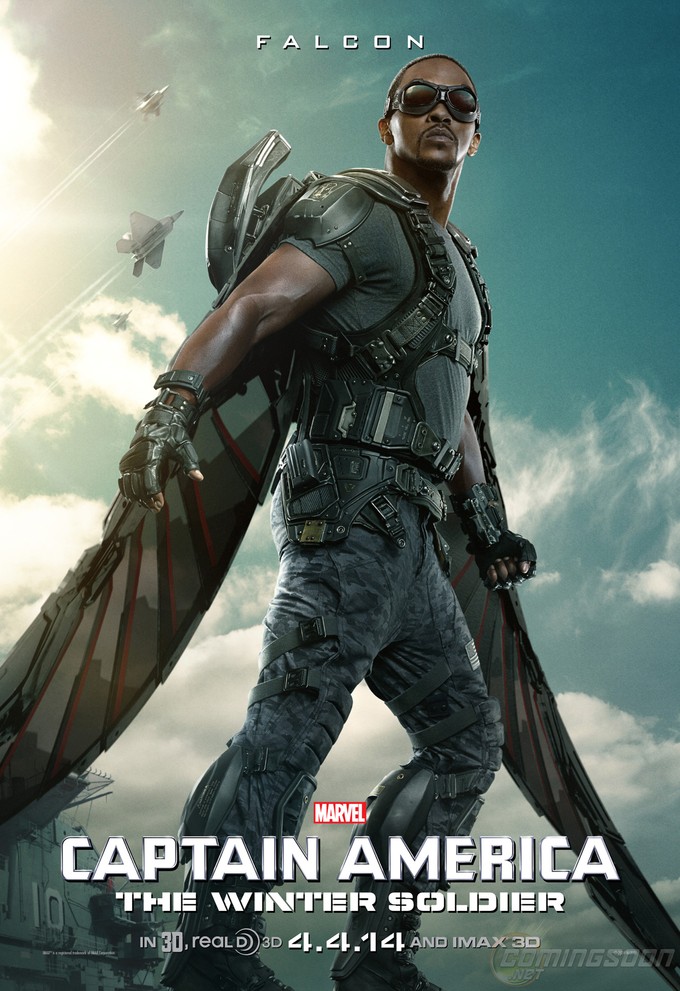 Just grabbed my THOR: THE DARK WORLD Blu-ray and jumped through the CA: TWS preview that's included on it. Nothing Earth shattering in terms of new content from what I can tell, but man am I looking forward to this film. Everything I've heard on the streets thus far suggests it's something special (in a good way)…
—————-
Glen Oliver
"Merrick"
- e-mail
- Twitter