A month or two ago, we learned that Gerard Butler would take a role in the new POINT BREAK remake. Butler's role was said to be the 'Bodhi' role Patrick Swayze occupied in director Kathryn Bigelow's 1991 progenitor picture.
Now comes word that Luke Bracey fill the Keanu Reeves part, Johnny Utah.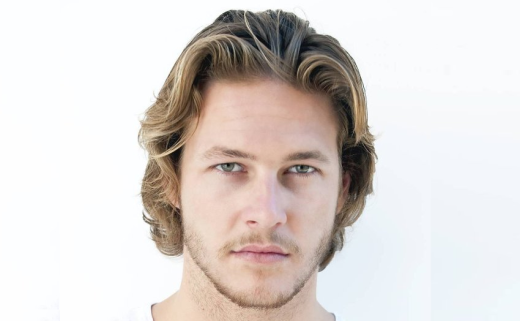 Bracey recently appeared as Cobra Commander in G.I. JOE: RETALIATION and will be seen later this year in NOVEMBER MAN, a Pierce Brosnan picture helmed by Roger Donaldson (THE BOUNTY, NO WAY OUT, THIRTEEN DAYS).
The POINT BREAK modernization is due on screens next year.
—————-
Glen Oliver
"Merrick"
- e-mail
- Twitter