Papa Vinyard here, now here's a little somethin' for ya...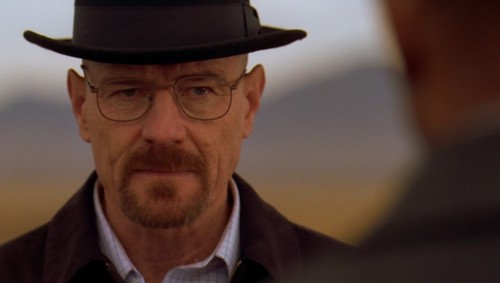 Errol Morris, the Academy Award-winning documentarian responsible for THE FOG OF WAR and THE THIN BLUE LINE (which helped get a falsely accused dude out of jail), is set to direct his first narrative feature film. On Reddit over the weekend, Errol Morris revealed that he's set to helm a dark comedy called HOLLAND, MICHIGAN, with Bryan Cranston, Naomi Watts, and Edgar Ramirez heading up his cast.
Newcomer Andrew Sodroski wrote the script, about a teacher (Watts) who starts an extra-martial affair with her co-worker (Ramirez) that gets complicated when she suspects that her cuckolded husband may be a serial killer (Cranston). Even if this seems a little close to the villainous persona Cranston's been putting on recently, I still find myself grinning at the idea of him as a domesticated murderer putting on a show for his wife. Hopefully, Morris has that specific gift for dark humor necessary to make a movie like this work.
-Vincent Zahedi
"Papa Vinyard"
vincentzahedi@gmail.com
Follow Me On Twitter