Papa Vinyard here, now here's a little somethin' for ya...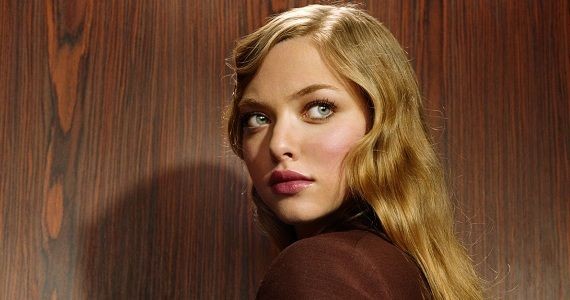 I guess they had a good time making A MILLION WAYS TO DIE IN THE WEST, because Amanda Seyfried is joining up with Seth MacFarlane for what seems to be a much bigger role this time around. Deadline first broke the news that Ms. Seyfried is set to replace Mila Kunis as the female lead for TED 2, which will continue to revolve around Wahlberg's John Bennett and his living teddy bear. Word is Kunis is still onboard, but in a smaller role, so I'd imagine her character finally fed up with the duo, and throws them on their ass, leaving room for Seyfried to sneak in as the new love interest.
Seyfried's sidelined and treated more like a gorgeous plot element than anything else in MILLION WAYS TO DIE IN THE WEST, but Kunis' was a formidable romantic lead in the first TED, so hopefully Seth will give her more to work with this time around. She's shown a good sense of humor ever since MEAN GIRLS, so I'm thinking she's going to have a fun time cussing it up with Marky Mark and his MacFarlane-voiced teddy bear.
Are you guys gonna miss Kunis, or is TED trading up with this one?
TED 2 resumes partying on June 26th, 2015.
-Vincent Zahedi
"Papa Vinyard"
vincentzahedi@gmail.com
Follow Me On Twitter