Hey Yo, Draven here.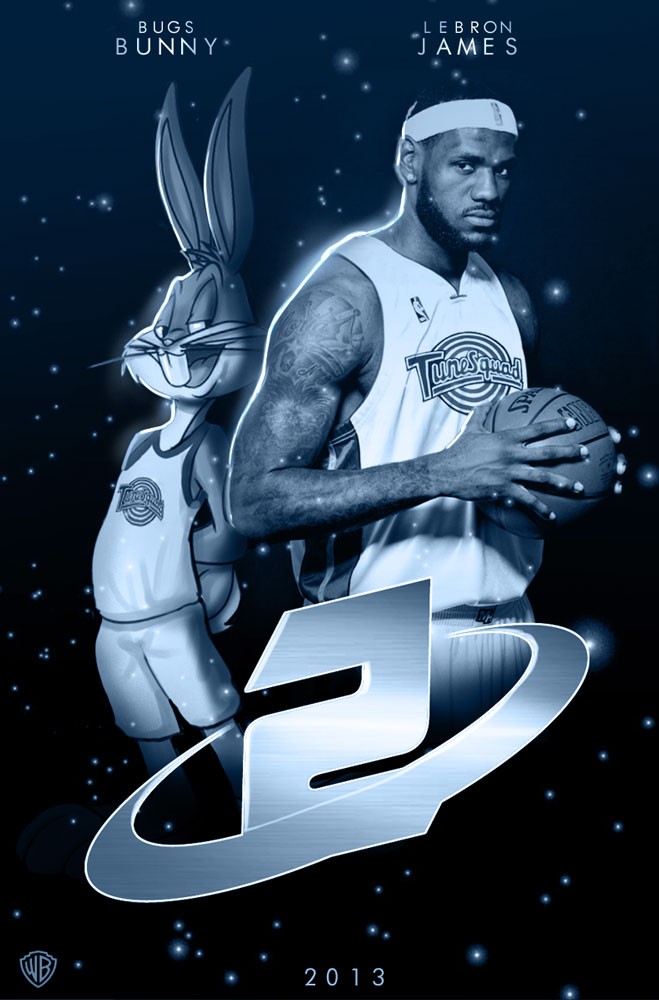 This has been a banner week for sequels to 1996 children's films with the announcement that JINGLE ALL THE WAY 2 is on the way and now that WB is developing a sequel to SPACE JAM with LeBron James set to star. Deadline was the first to report it, and added that Charlie Ebersol is going to produce the film with his brother, Willie Ebersol writing it. No director is attached yet (how much should WB offer Phil Lord and Chris Miller to do this?) but 2016 is the 20th anniversary of the first film so I imagine they want to get it into theaters for that.
SPACE JAM was fun as a Michael Jordan obsessed kid but hasn't particularly aged well, and as great as LeBron is, he doesn't have the mass market appeal that Jordan did. Still, I can't imagine this will be too expensive to make and WB will make their money back through endorsements and product tie-ins alone. At least this is an excuse to link you guys to the original SPACE JAM website which is still up and running.
Follow me on Twitter here!