Papa Vinyard here, now here's a little somethin' for ya...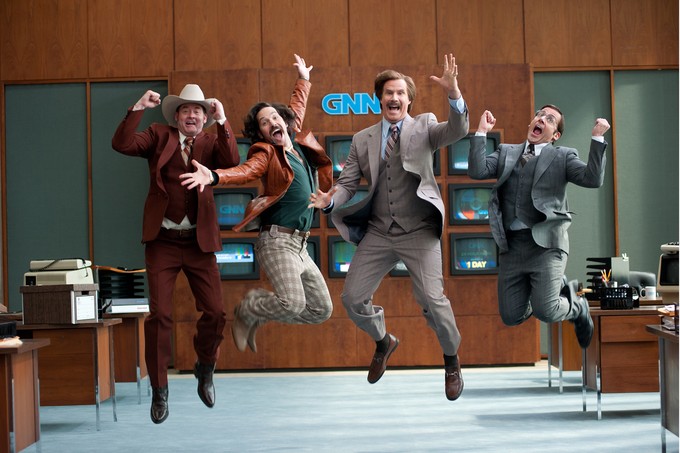 See that picture? That's exactly how I feel about this.
Paramount has announced that they're following through on Adam McKay's promise, and are releasing an alternate cut of ANCHORMAN 2: THE LEGEND CONTINUES in theaters for a one-week-only engagement. The new edit is rated R, and apparently features 763 new gags (I love that someone actually took count).
I wasn't so sure this would work out, and I'm thinking that this has to be superior to the WAKE UP, RON BURGUNDY supplement on the first film to justify putting it out nationwide. ANCHORMAN 2 was medium-sized hit, making about 170 mil worldwide on a $50 million budget (not including P&A), but this is a great way to not only get the raunchiest gags off the cutting room floor and into the brainskulls of mass audiences, but to add a little more gravy to Paramount's post-Christmas feast.
No word on the run-time, or any other specifics, but dear God, I hope they put at least one of those deleted musical numbers back in. Or, to temper my expectations a little bit, maybe just a little more Doby...
ANCHORMAN 2: THE LEGEND CONTINUES will continue to be legendary, but this time in R-rated form, next Friday, February 28th.
-Vincent Zahedi
"Papa Vinyard"
vincentzahedi@gmail.com
Follow Me On Twitter