Papa Vinyard here, now here's a little somethin' for ya...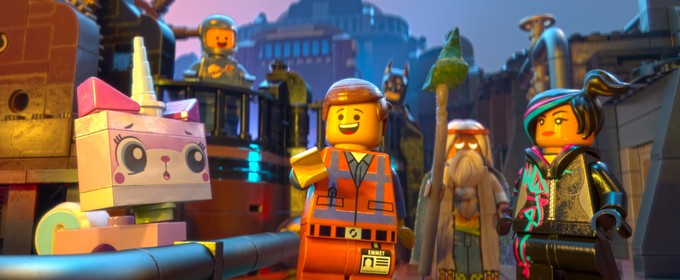 After earning $200 million worldwide in two weeks (and with a third number-one weekend in its sights), another LEGO MOVIE is inevitable (despite the conclusion of the first film's narrative), and Warner Bros. has penciled in the film's release date. The next official LEGO MOVIE will be released on…
May 26th, 2017!
No word yet on whether Warner is still trying to get their NINJAGO movie going simultaneously, but if they really intend on putting it out there before this "real" sequel, they should be announcing their plans soon enough. The simultaneously insular and expansive world(s) of THE LEGO MOVIE has proven itself an attractive entity in its own right, and I wouldn't be surprised if the sequel somehow jumped through some narrative hoops to give the already-beloved characters like WyldStyle, Bad Cop/Good Cop, Benny the Blue Spaceman, and of course, Emmet the nobody another go-around (but perhaps not what the first film's ending hinted at…).
The film is currently being written by Jared Stern and Michelle Morgan, but Chris Miller and Phil Lord haven't been signed yet to either re-write the script or direct, so the jury's out on what kind of flick this will end up being. If they can find writers and directors willing to go as meta-contextual, subversive, and mind-blowingly silly as Lord and Miller went, then hopefully, they can approximate the level of quality that made the first go-around such a hit with critics and audiences alike.
What do you guys want out of your LEGO MOVIE sequel?
LEGO MOVIE 2: ATTACK THE BLOCKS will be built and ready to go on May 26th, 2017.
-Vincent Zahedi
"Papa Vinyard"
vincentzahedi@gmail.com
Follow Me On Twitter