Hey Yo, Draven here.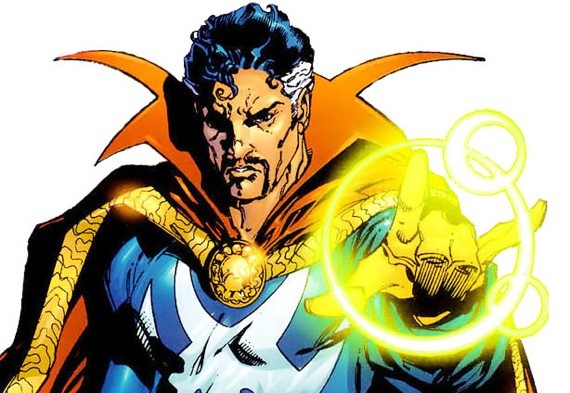 As Marvel gets ready to shoot THE AVENGERS: AGE OF ULTRON and put a cap on their Phase II films, attention is starting to turn towards their plans for Phase III. Right now, the only confirmed film is Edgar Wright's ANT-MAN, but we do know a DOCTOR STRANGE film has been in development for a while now, not to mention he is Kevin Feige's favorite Marvel character.
Now, thanks to Borys Kit over at THR we now have a shortlist of filmmakers Marvel and Feige are looking at. Those names include Mark Andrews (BRAVE), Nikolaj Arcel (A ROYAL AFFAIR), Dean Israelite (the upcoming WELCOME TO YESTERDAY), and probably the most well known of anybody on this list, Jonathan Levine (50/50; THE WACKNESS; ALL THE BOYS LOVE MANDY LANE). They also mention that KUNG FU PANDA writers, Jon Aibel and Glenn Berger, are in the running to script the film. The report also mentions that Marvel either wants to hire a director who will also script the film or they want to hire writers and the director together.
As per usual with these shortlists, it could end up being somebody else because they are early in the process and are just brainstorming right now. With that being said, these filmmakers have reportedly either already met with Marvel execs or are going to any day now. Of the four, I would really like to see what Jonathan Levine could do with a big budget and it seems like a natural progression for his career. None of the filmmakers mentioned have experience with a big summer blockbuster so it is uncharted territory for all. All of them have a decent pedigree and Marvel likes hiring the smaller unknown filmmakers, that they have an easier time controlling. We should know who is going to be selected by the time Comic Con rolls around in July, as it is expected that is when Marvel will officially announce their Phase III films.
Follow me on Twitter here!