Hey Yo, Draven here.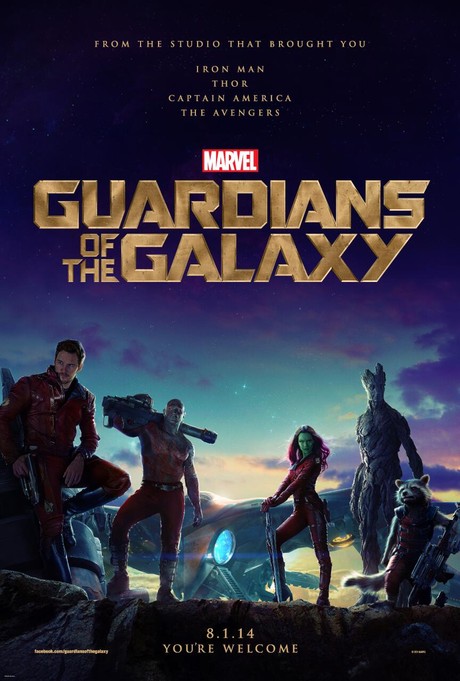 The first phase of marketing for Marvel's GUARDIANS OF THE GALAXY is in full swing with the first trailer releasing earlier this week, the poster (as seen above), and more character introductions. We already got a look at Bradley Cooper's Rocket Raccoon this morning and now here are the rest of the main characters:
First up is Vin Diesel's Groot and while we don't get to hear his performance as Groot, Diesel does talk a little bit about the character:


Next, we have Dave Bautista's Drax the Destroyer and this is a great introduction for the character for the uninitiated:
We also get a good look at Zoe Saldana as Gamora, including a peek at some hand-to-hand combat with Karen Gillan's Nebula:
Last, but certainly not least is a look at Chris Pratt as the main hero, Peter Quill a.k.a. Star-Lord:

With GUARDIANS OF THE GALAXY being Marvel's riskiest project yet (due to the general public not knowing who they are) they want to make sure everybody is familiar with these characters. These intro videos and that first trailer are a good start but expect a lot more in the coming months. I wouldn't be surprised if a sneek peek at the film is attached to CAPTAIN AMERICA: THE WINTER SOLDIER when it opens at the beginning of April.
GUARDIANS OF THE GALAXY hits theaters August 1st.
Follow me on Twitter here!