Yahoo has the new GODZILLA poster and it's damn fine.
I'm loving the tone and aesthetic of this film's trailers and promo art thus far. I totally dig that the HALO jumpers featured prominently on the last poster can be seen against the sky on this one...a continuation of sorts...
Fingers tightly crossed for this one…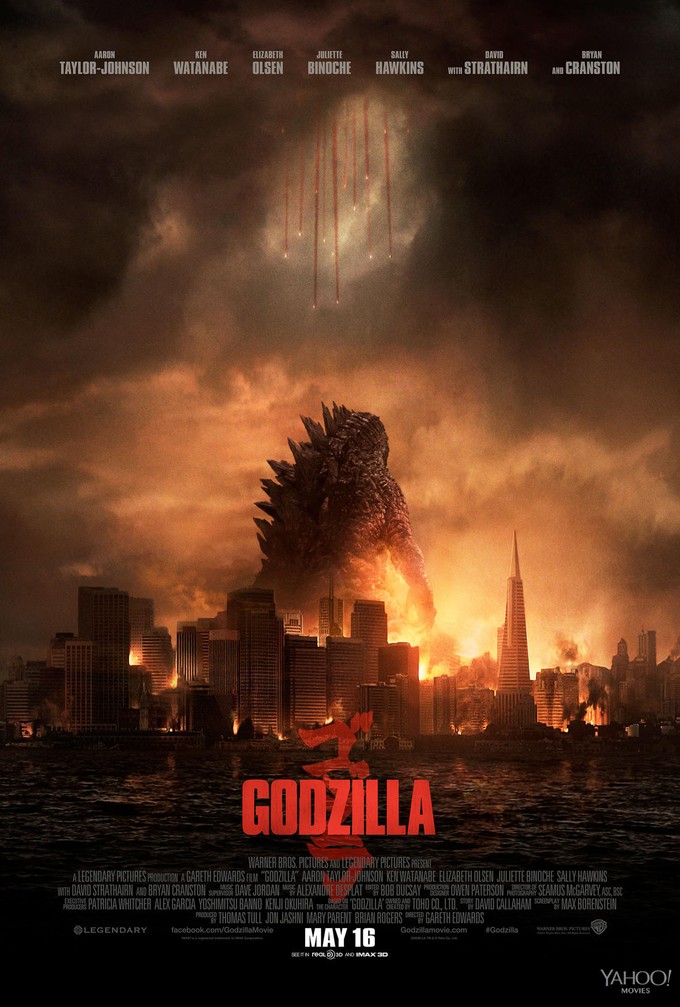 —————-
Glen Oliver
"Merrick"
- e-mail
- Twitter