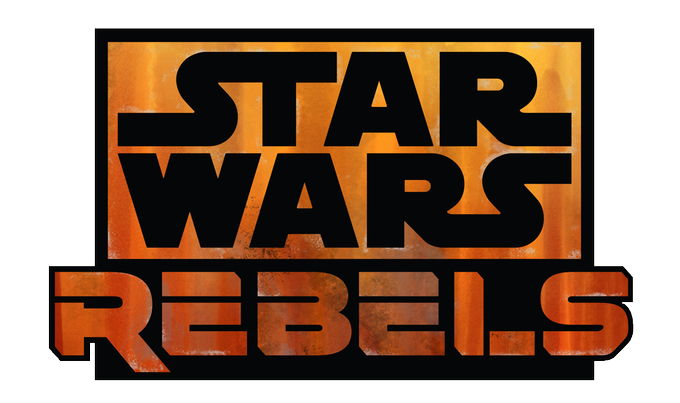 A FEW DAYS AGO brought us our first look at finished material from Disney XD's forthcoming STAR WARS REBELS series, premiering later this year.
Now comes a look at one of its character - Zeb, described thusly:
Zeb is a well-trained honor guard and is highly educated, according to executive producer Dave Filoni, which juxtaposes his brutish, alien appearance. He's voiced by Steve Blum, who says, "He's got a bit of a chip on his shoulder, hates Chopper and is starting to build a relationship with EZRA, begrudgingly.

Zeb's favorite pastime: beating up Stormtroopers, or bucket heads, as he's heard calling them. He's an agile fighter, using his hands, feet, and acrobatics. But there is more to Zeb than pounding Imperials. "It's just going to be exciting to develop him and his bizarre new species," says Filoni, "and to explain to the audience where he came from."
Here's a look at Zeb's development via this nifty embed...
...and the EMBIGGENABLE concept art seen below.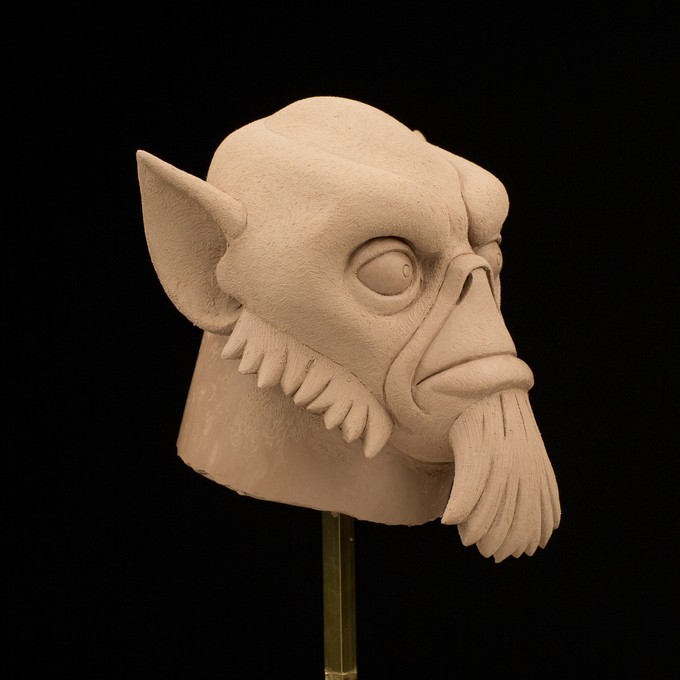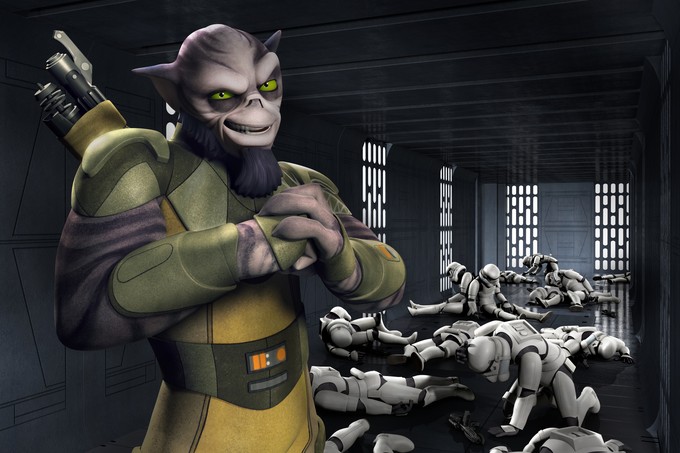 Although not completely similar, this character evokes some early Chewbacca concept art by Ralph McQuarrie.
I went to a school with a kid who looked a bit like this guy :-/ He had tough times...hopefully Zeb fares better.
—————-
Glen Oliver
"Merrick"
- e-mail
- Twitter