Hey Yo, Draven here.
We are just a little over a month away from the release of THE RAID 2: BERANDAL and director Gareth Evans has shared a new poster for the film: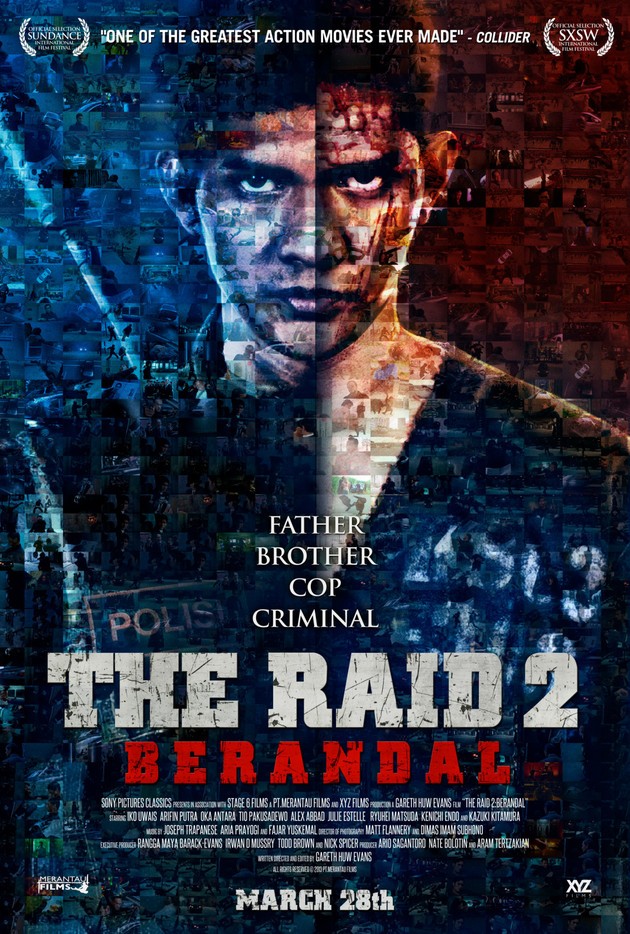 THE RAID 2 blew Quint away at this year's Sundance festival and the insane hyperbole surrounding the film has the anticipation at a fever pitch for those of us who haven't seen it yet. March 28th can't get here soon enough.
Follow me on Twitter here!