Papa Vinyard here, now here's a little somethin' for ya...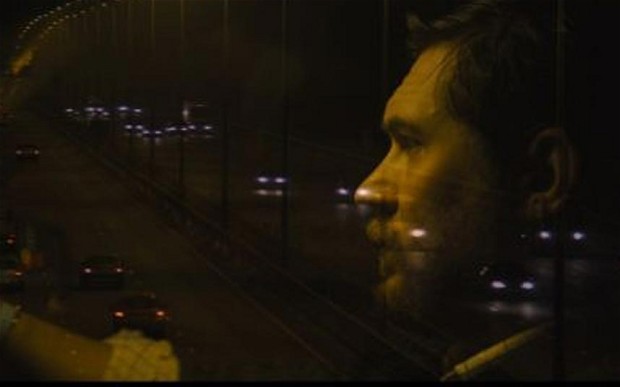 Steven Knight, writer of DIRTY PRETTY THINGS and EASTERN PROMISES and director of last year's Jason Statham flick, REDEMPTION, made a single-location Tom Hardy thriller called LOCKE which played a bunch of festivals last year, and is premiering in English-language markets starting in April. We have our first look at the flick via this international trailer (complete with un-green-banded F-bombs), and without revealing much of the plot, it's an intense little peek at the final film.
The whole movie is comprised of Hardy driving home from work, as an unexpected phone call changes the trajectory of his evening, and perhaps, his life. The film got strong reviews out of Venice last year, particularly for Hardy's central performance. I usually can't resist this kind of high-concept, single-location thriller, particularly when the acting talent is as consistently impressive as Hardy, and this trailer has cemented this thing on my radar.
Do you guys see yourselves being down to watch Tom Hardy talking on the phone and driving for an hour-and-a-half, or do you just want to see him barreling through the Australian outback as MAD MAX already?
LOCKE opens (see what I did?!!) on April 18th in the U.K. before landing stateside a week later on the 25th.
-Vincent Zahedi
"Papa Vinyard"
vincentzahedi@gmail.com
Follow Me On Twitter