Hey Yo, Draven here.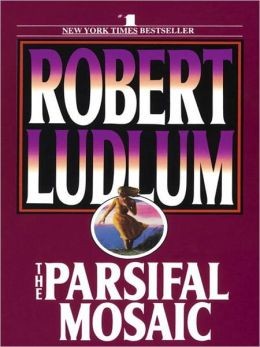 I'm actually a little surprised we haven't seen more Robert Ludlum adaptations on the big screen after the massive success of the BOURNE trilogy. That looks to be changing though, as THR is reporting that Zhang Yimou (HERO, HOUSE OF FLYING DAGGERS, FLOWERS OF WAR) is in talks to helm an adaptation off Ludlum's THE PARSIFAL MOSIAC, with Brian Grazer and Ron Howard attached to produce for Universal.
I really love HERO and HOUSE OF FLYING DAGGERS and while I didn't love FLOWERS OF WAR, I did find it beautiful, so I am always going to be interested in anything Yimou is attached to. I just hope he can make his abilities work within the studio system (which has been a big struggle for other foreign language directors making their major U.S. studio debuts).
I will be curious to see what kind of cast he will be able to attract, and then how much freedom Universal is going to give him. He has some pretty big name producers attached in Howard and Grazer, so I imagine he is going to get a decent budget to work with (not to mention we all know how much Universal loves Howard & Grazer). Hopefully we hear some casting news soon and this thing really gets going.
Here is Amazon's plot summary of Ludlum's 1982 novel:
Michael Havelock's world died on a moonlit beach on the Costa Brava as he watched his partner and lover, double agent Jenna Karas, efficiently gunned down by his own agency. There's nothing left for him but to quit the game, get out. Then, in one frantic moment on a crowded railroad platform in Rome, Havelock sees Jenna. Racing around the globe in search of his beautiful betrayer, Havelock is now marked for death by both U.S. and Russian assassins, trapped in a massive mosaic of treachery created by a top-level mole with the world in his fist: Parsifal.
Follow me on Twitter here!