Movie News
Behold An Action Figure Poster For The GUARDIANS OF THE GALAXY Movie Figures!!
Hasbro has unveiled a new poster pimping toys from the GUARDIANS OF THE GALAXY film which opens this August. Said poster will be available to folks visiting Toy Fair in New York; the figures should arrive in stores sometime in July.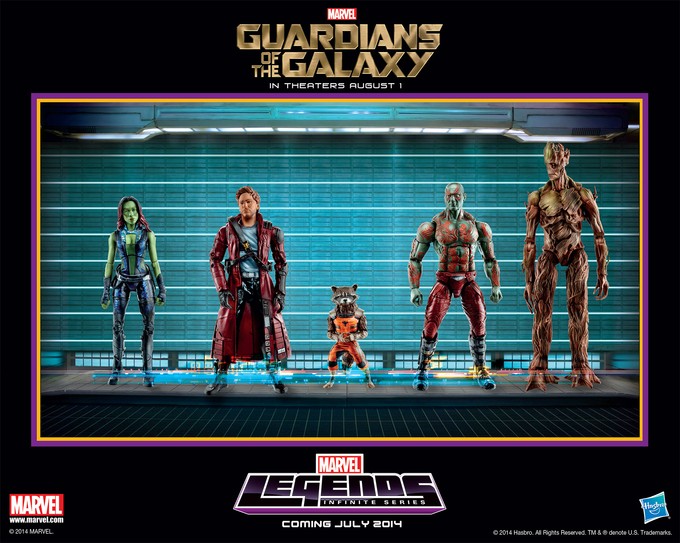 The poster cleverly revokes the 'line up' promo image we saw late last year - you can find an EMBIGGENABLE version of it HERE at Yahoo. Word on the streets has the first trailer for this film debuting online Tuesday February 18. Hopefully that date is correct as I'm profoundly curious about this one...
—————-
Glen Oliver
"Merrick"
- e-mail
- Twitter
- Google +