Papa Vinyard here, now here's a little somethin' for ya...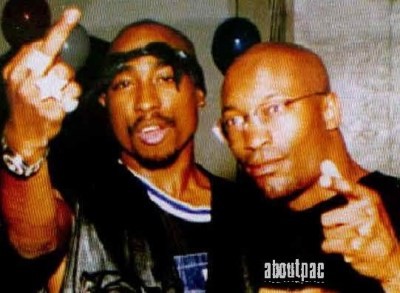 After leaving the project in the hands of Antoine Fuqua for two years, BOYZ N THE HOOD/HIGHER LEARNING director John Singleton is once again set to direct the biopic based on the life of legendary rapper, Tupac Shakur. Variety reports that Fuqua left the project after a hunt for an actor who could convey Pac's legendary charisma and presence came up short. Singleton worked with Shakur on POETIC JUSTICE, and has wanted to make this movie for a long time, so him signing on as co-writer, producer, and director gives me hope that this will prove to be a more defining portrait of the fallen rapper than NOTORIOUS was for Biggie a few years back.
Singleton's own words on the subject:
"Tupac was the guy who I planned to do a lifetime of films with. His passing deeply affected my life as well as countless people in this world. His life story is as important to my generation."
100% agree. All eyez on you, Singleton, and whoever you task to play one of the most acclaimed and influential MCs of all time. You guys, any thoughts?
-Vincent Zahedi
"Papa Vinyard"
vincentzahedi@gmail.com
Follow Me On Twitter