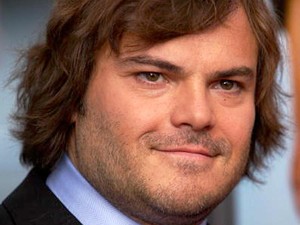 Jack Black -- a frequent TV guest star in the early 1990s with credits that include "The Fall Guy," "Life Goes On," "Northern Exposure," "All-American Girl," "The X-Files," "Touched By An Angel," "Picket Fences" and "Mr. Show" – is headed back to series television.
Black and longtime mentor Tim Robbins will co-star in "The Brink," just-greenlit HBO comedy about low-ranking foreign service officer Alex Coppins (Black), who tries to prevent the planet from entering a third world war.
Robbins will play Coppins' boss, U.S. secretary of state Walter Hollander. Robbins recently starred in the comic IFC miniseries "The Spoils of Babylon."
"Brink" comes from the brain of longtime "Weeds" writer-producer Roberto Benabib. Jay Roach, who directed Mike Myers' Austin Powers movies as well as acclaimed HBO political docudramas "Recount" and "Game Change," directs the "Brink" pilot.
Between 1997 and 2000, Black starred in six episodes of HBO's "Tenacious D: The Complete Masterworks."