Hey Yo, Draven here.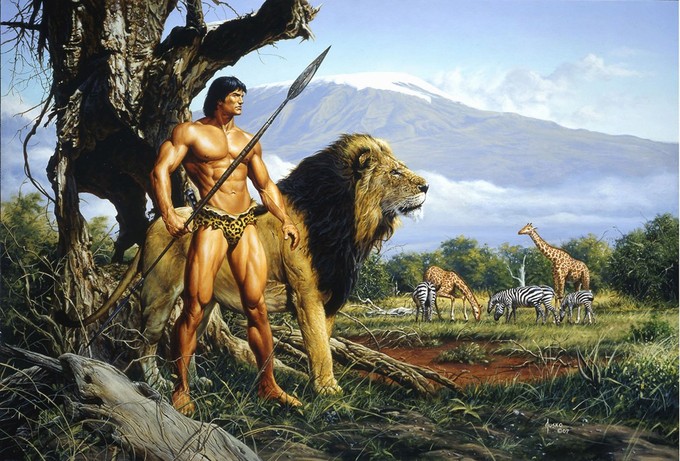 David Yates' big budget adaptation of TARZAN was in a bit of trouble a year ago, but it seems to have found some solid ground as casting has been picking up in the last few months and now WB has come out and set a release date for the film, July 1st, 2016.
WB obviously sees this as a potential franchise-starting tentpole with that prime summer date. Alexander Skarsgard is signed to play the titular character with WOLF OF WALL STREET breakout star, Margot Robbie set to play Jane. DJANGO UNCHAINED co-stars, Christoph Waltz and Samuel L. Jackson are also set to star in the film. This will be the first film David Yates has directed since the last HARRY POTTER movie which came out almost three years ago.
I don't know what the production budget is planned for this film but I would imagine it is probably around $200 million which makes this a pretty big risk for WB. I have seen some compare it to Disney's recent adaptation of Edgar Rice Burroughs' other popular story JOHN CARTER, but TARZAN has a little bit more of built in recognition thanks to the 1999 Disney animated film and countless other cinematic adaptations. That didn't work out well for Universal's 2003 big budget PETER PAN adaptation but this seems like it will be a "gritty" reimagining, which seems to be all the rage right now.
Follow me on Twitter here!