Papa Vinyard here, now here's a little somethin' for ya...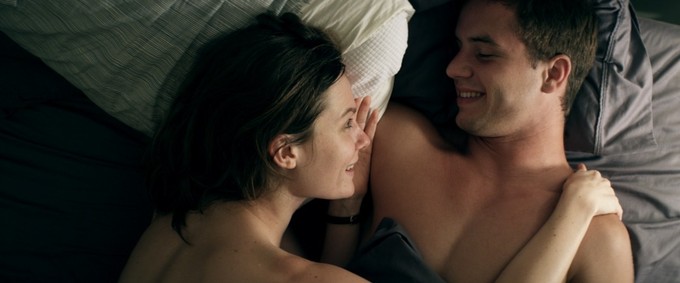 I guess the Duplass Brothers have created a nice relationship with HBO while doing their TOGETHERNESS series; according to Deadline, the pair, along with producer Michael Cositgan (STOKER, THE EAST), will exec-produce a serialized adaptation of Hannah Fidell's indie flick from last year, A TEACHER. The film was about a young schoolteacher in Austin who gets in a serious relationship with one of her high school students.
Fidell is set to co-write the series with British TV writer Daniel Brocklehurst, and will direct the pilot as well. No word on who they may choose to play either the female teacher or her underage lover, and I'm curious to see whether they go with name actors or unknowns; a big appeal of the film was Lindsay Burdge's low-key central performance that felt genuine, unshowy, and appropriately average. If they kept her on to reprise her role as Diana, I would have nary a problem with it, even if she had to hit some of the same beats we've already seen from her.
I have some reservations as to the increased details of the titular teacher's life that were tastefully kept hidden from us in Fidell's movie. I had some words with Ms. Fidell when her film came out in theaters, and when I asked about certain unexplained plot elements, she seemed to like their ambiguity and refused to relent more detail than was given in the actual film. By nature of the format, this series will get into a lot of that backstory (such as the protagonist's relationship with her family and the origin of her illicit tryst), but hopefully, the narrative can retain that naturalistic, humdrum portrait of daily life that was a signature of Fidell's film.
More than anything, I'm glad this film isn't being overlooked or forgotten. It got passed over at the Independent Spirit Awards for more star-studded fare like 12 YEARS A SLAVE, ALL IS LOST, and NEBRASKA, and several critics dismissed the film as being slight or "lifeless", so I'm glad the Duplass Brothers saw the potential in Fidell's story, and have kept her onboard in key creative capacity. I hope that this can nestle with HBO audiences the way ENLIGHTENED failed to do, and can fully realize this new vision of Fidell's original narrative.
-Vincent Zahedi
"Papa Vinyard"
vincentzahedi@gmail.com
Follow Me On Twitter