Hey guys! Horrorella here...
Some awesome character posters have been released for CHEAP THRILLS - the darkest of dark comedies and one of the most fucked up films you are likely to see this year (and I mean that in the best possible way). It's release date is getting closer, and it's officially time to get crazy-excited.
The premise is pretty simple: Pat Healy plays a down-on-his-luck guy who bumps into an old friend (Ethan Embry) after losing his job. The two catch up and commiserate over a few beers, before crossing paths with a wealthy couple (David Koechner and Sara Paxton) who are looking for a bit of...rather unorthodox fun.
Drafthouse Films has announced that CHEAP THRILLS will be available prior to its theatrical release on March 21st. You can check it out exclusively through the Movies On Demand platform of Time Warner Cable, Comcast, Cox Communications and Bright House Networks on February 21. It will hit other digital VOD platforms (along with theaters) on March 21.

Via Movies.com: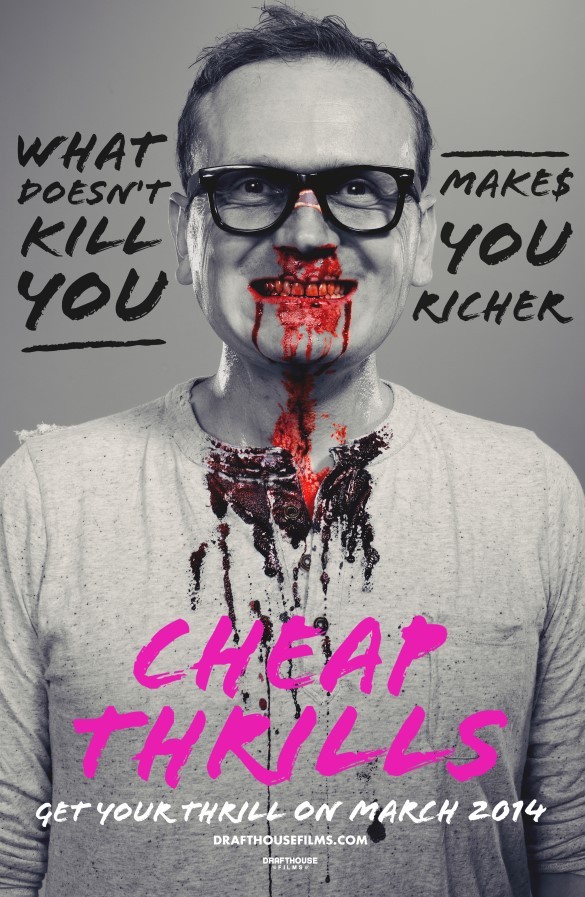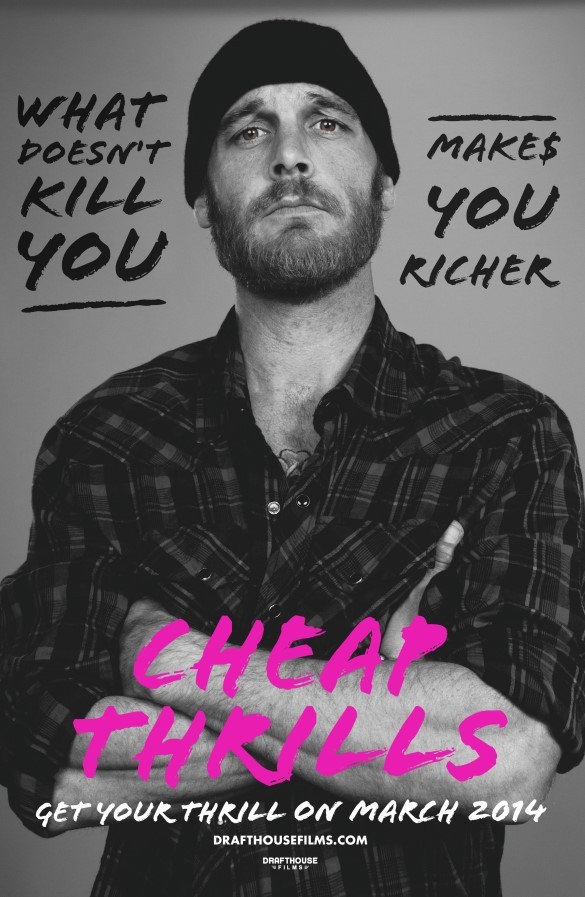 Via Hitfix: