Papa Vinyard here, now here's a little somethin' for ya...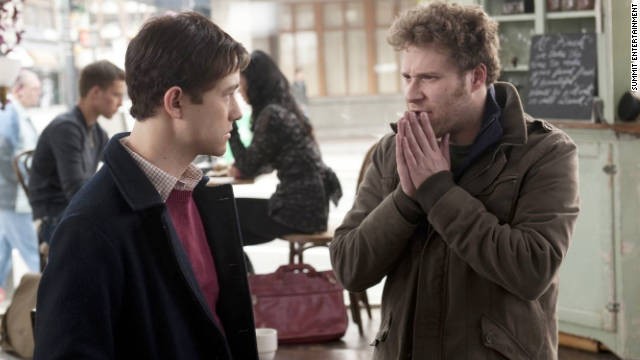 Even though Joseph Gordon-Levitt's character in Jonathan Levine's 50/50 was based on Seth Rogen's real-life friend, Will Reiser, the pair were able to create a natural chemistry that made their central friendship totally convincing, and maybe the highlight of that film. Now, Jonathan Levine, who had a solid hit last year with WARM BODIES, is getting Rogen and Gordon-Levitt back together for an as-yet-untitled Christmas-themed comedy that will have the two playing another pair of close pals.
The film will revolve around three childhood buddies who decide to revive an old tradition of going out on the town on Christmas Eve, this time in New York City. Rogen and Gordon-Levitt play two of the guys, and the search is on for the third member of their wolfp-…I mean, group of friends.
Levine's had a solid track record (I'm a big fan of his THE WACKNESS), and hopefully, the film has something up its sleeve beyond just being a half-cooked mix of THE HANGOVER and LAST VEGAS. Getting Rogen and Gordon-Levitt back together is a solid idea, and I'm quite curious to see who they are looking at for that third member, possibly the "wild card" of the three (to follow that IT'S ALWAYS SUNNY IN PHILADELPHIA philosophy). That third principle cast member should fill in the missing pieces as to what kind of movie this will ultimately be, particularly if it's not a Franco or a Jonah Hill, and they go with someone more obscure and/or unconventional; think Richard Ayoade in THE WATCH.
What you guys think? Gordon-Levitt and Rogen back together with Levine something worth getting excited about, or does this stink of slapped-together studio comedy garbage?
They want to get this movie in front of cameras by this summer, so we should expect it sometime in 2015.
-Vincent Zahedi
"Papa Vinyard"
vincentzahedi@gmail.com
Follow Me On Twitter