Papa Vinyard here, now here's a little somethin' for ya...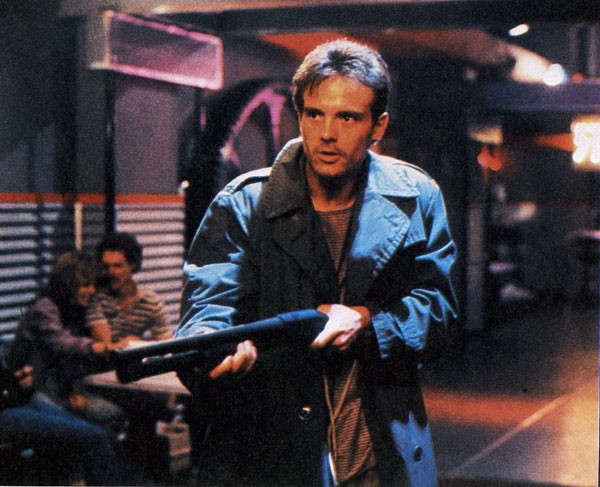 TERMINATOR: GENESIS has its Sarah Connor and its John Connor, so the big non-Arnie role that still needs to be filled is that of savior-from-the-future Kyle Reese. Today, Deadline confirmed the rumors that the choice is between JACK REACHER villain and son of John McClane, Jai Courtney, and MILK/THE HOST actor Boyd Holbrook. They're looking to sign the actor on for at least two films that will allegedly conclude the story of Skynet, Judgment Day, and the Connor clan.
Courtney had good presence in JACK REACHER, and I could see him channeling Michael Biehn's rugged intensity quite nicely. I have less knowledge about Mr. Holbrook, but if what Borys Kit at The Hollywood Reporter says is true, he's the real front-runner for the role, so he must have something that Alan Taylor and the producers (including Megan and David Ellison) are responding to. Either way, the film is going to have to get everything settled pretty quickly if they're going to meet their production date in April, and that means locking in their last principal cast member ASAP.
What do you guys think? Do either of these guys have what it takes to don the duster and 12-gauge, or is replacing Michael Biehn too daunting of a cast for these relative newcomers?

Terminator 2 - Sarah's dream deleted scene by conscience-tranquille
TERMINATOR: GENESIS will fight the machines on July 1st, 2015.
-Vincent Zahedi
"Papa Vinyard"
vincentzahedi@gmail.com
Follow Me On Twitter