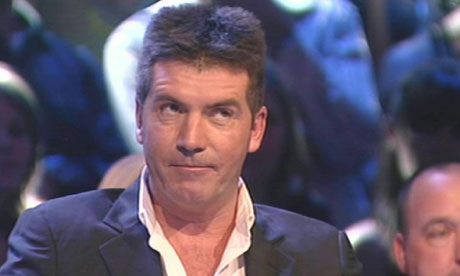 On Jan. 17, 2006, when Simon Cowell was the king of American TV, "American Idol" was the #1 series pulling an impossible-sounding 15.3 in adults 18-49.
Last fall Cowell's "X Factor" launched with a 2.2 in that demo, peaked at a 2.5 and dipped to a 1.0 before finishing its season with a 1.7.
Cowell told Deadline's Lisa De Moraes on Dec. 16 that the show would be back for a fourth season.
Cowell was wrong.
Fox just announced that the American edition of "X Factor" will not be back for a fourth season.
There are lower-rated shows at Fox, but I guess they don't take up two, four or six hours of Fox's 15 weekly primetime hours every fall. "Raising Hope" may also not cost as much as "X Factor" to produce.
Cowell will be returning to the U.K. version of "X Factor" this year, and will continue to produce NBC's summer Howard Stern vehicle "America's Got Talent."