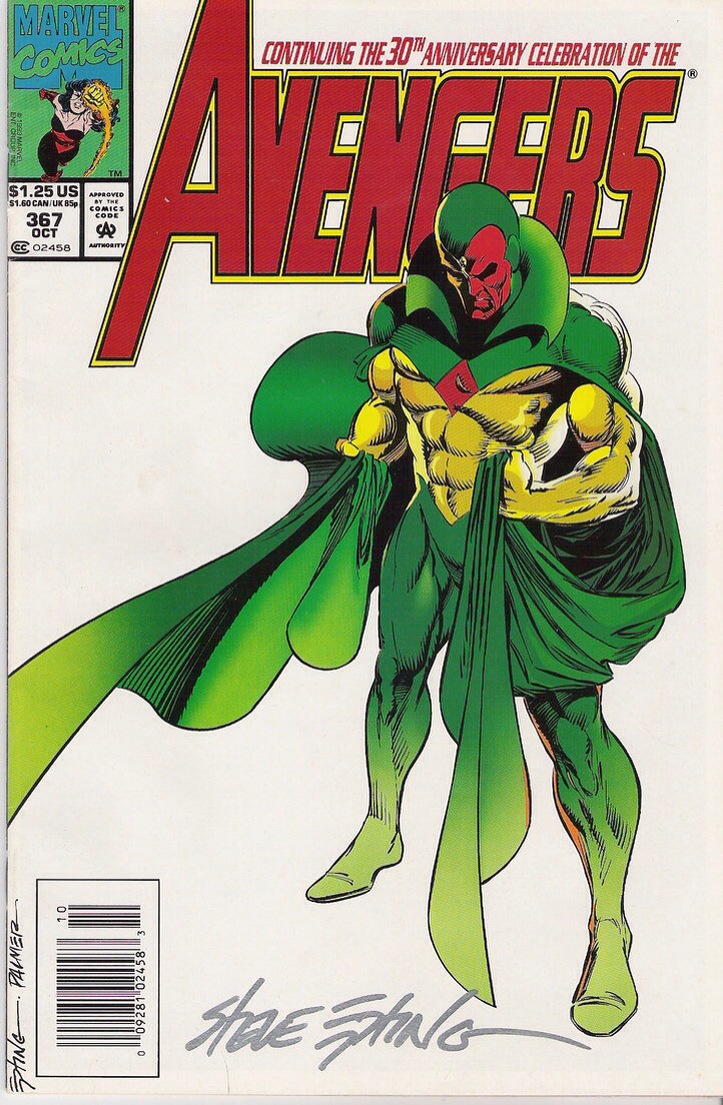 Nordling here.
Rumors have been everywhere that The Vision was going to appear in AVENGERS: AGE OF ULTRON. Early on, before James Spader was cast as Ultron, there were rumors that Ultron would be Paul Bettany - a corrupted JARVIS turned on its creator - but that's not the direction Joss Whedon is going, apparently, and judging by today's casting announcement, confirmed in Variety - Paul Bettany will be donning the green and yellow and playing The Vision.
But is he playing him or simply supplying a voice? I hope the former. Bettany's a fine actor and deserves his dues after playing JARVIS in AVENGERS and the IRON MAN films. He certainly would bring class and grace to the character. With the Scarlet Witch supposedly appearing in AVENGERS: AOU as well, there's a distinct possibility that comic-book romance may play out in the films. I just wish the surprise had been saved for later, but that's the way casting news works these days.
AVENGERS: AGE OF ULTRON starts production soon. I have no doubt it's going to be a kickass shoot. So far, everything seems to be developing very well.
Nordling, out.