Hey guys! Horrorella here...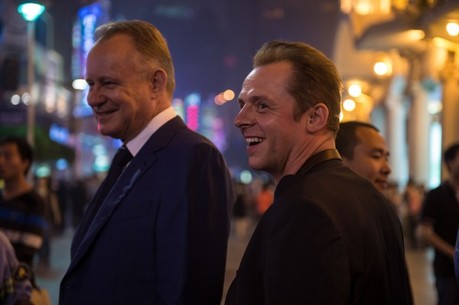 Collider has premiered the first trailer for the upcoming film that examines the very nature of happiness, appropriately titled HECTOR AND THE SEARCH FOR HAPPINESS. Based on the book by Francois Lelord, the film stars Simon Pegg as a London psychiatrist who finds it disturbing that his patients don't seem to be getting any happier in their lives. So, he does the natural thing and embarks on a global journey to investigate whether or not happiness truly exists.
The film co-stars Rosamund Pike, Christopher Plummer, Toni Collette, Stellan Skarsgard, and Jean Reno. No U.S. release date has been set yet, but it is scheduled to open in the U.K. later this fall.