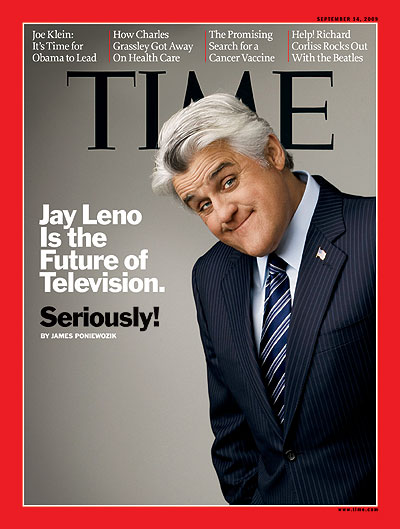 Did anybody notice that "Community" and "Parks" had almost the same favor-chain plotline last week?
"Analysis of Cork-Based Networking," with its Fat Dog For Midterms signage, plus fabulous cameos from Nathon Fillion, Paget Brewster and Brie Larson, made me want to marry it. Jonathan Banks is still playing a world-weary ex-cop and somebody ponied up for Roxy Music.
An SNL clip show did much better than new episodes of the NBC shows that usually fill the Thursday grid.
Fox's "Rake," which started weak, grew weaker still.
"The Millers" drained away half of the viewership for "Big Bang Theory" before it could reach "Crazy Ones," "Two and a Half Men" and "Elementary."
Thursdays, Jan. 2-Jan. 30, 2014
(18-49 finals; repeats in grey; prior weeks in parentheses)
5.2 (2.8) (2.9) (5.7) (5.3) Big Bang Theory
3.2 (3.4) (3.9) (---) (---) American Idol
2.6 (1.9) (1.9) (3.3) (2.9) The Millers
2.0 (---) (1.2) (2.4) (2.1) 2½ Men
1.9 (1.4) (1.2) (2.4) (2.0) The Crazy Ones
1.9 (1.2) (1.0) (2.0) (1.8) Elementary
1.8 (---) (---) (---) (---) SNL Sports
--- (1.3) (1.2) (1.3) (1.3) Parenthood
1.3 (1.2) (1.2) (1.5) (---) Parks And Recreation
1.3 (1.7) (---) (---) (---) Rake
1.1 (1.1) (1.1) (1.4) (1.3) Community
1.1 (1.5) (1.3) (1.4) (1.3) Pawn Stars
1.1 (1.1) (0.9) (1.3) (1.2) The Taste
1.1 (1.2) (---) (0.4) (0.3) Vampire Diaries
1.0 (1.2) (1.2) (---) (---) Shark Tank
0.9 (0.6) (0.8) (---) (---) Honey Boo Boo
0.8 (1.0) (0.8) (0.8) (---) Appalachian Outlaws
0.8 (1.0) (0.9) (1.2) (---) NBA Basketball
0.8 (0.6) (0.7) (0.7) (---) Ridiculousness
0.7 (0.5) (---) (---) (---) King of the Nerds
--- (0.7) (0.6) (1.0) (0.8) Michael J. Fox Show
--- (0.7) (0.8) (1.0) (0.8) Sean Saves The World
0.6 (0.6) (0.6) (0.6) (---) The Daily Show
0.6 (0.6) (0.7) (0.7) (0.7) Mob Wives
0.6 (0.6) (---) (0.3) (0.2) Reign
0.5 (0.6) (0.5) (0.6) (---) Braxton Values
0.5 (0.5) (0.5) (0.4) (---) Colbert Report
0.5 (0.4) (0.5) (---) (0.5) Couples Therapy
0.5 (0.5) (0.6) (0.5) (0.5) Eric Andre Show
0.5 (0.9) (0.6) (0.7) (---) Impractical Jokers
0.5 (---) (0.6) (---) (---) Myrtle Manor
0.4 (0.5) (0.4) (0.5) (---) Impact Wrestling
0.4 (---) (---) (---) (---) @Midnight
0.4 (0.5) (0.6) (---) (---) SWV Reunited