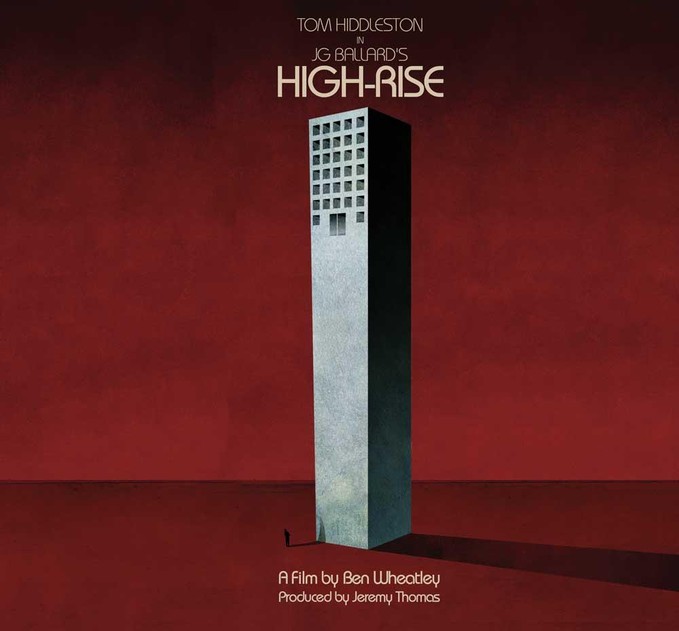 Ben Wheatley, the edgy helmer who recently made a splash with KILL LIST and is currently helping the first two DOCTOR WHO episodes of Peter Capaldi's tenure, has been working on an adaptation of J.G. Ballard's 1975 novel HIGH-RISE.
Per THIS Tweet from Wheatley and THIS entry at THR, it's now looking like Tom Hiddleston (Loki in the Marvel Movieverse) will take the lead in the picture - about which few film-specific details can be gleaned at the moment, save for the above piece of early promo art also Tweeted by Wheatley. Jeremy Thomas, producer of HIGH-RISE, is no stranger to Ballard adaptation - having previously brought us David Cronenberg's adaptation of Ballard's CRASH. THE LAST EMPEROR and KON-TIKI are also among his extensive credits.
Last week, we got a look at Hiddleston's audition for the role of Thor (not Loki) via .gifs which can be seen HERE - more it will be seen on the forthcoming THOR: THE DARK WORLD Blu-rays and DVDs.
—————-
Glen Oliver
"Merrick"
- e-mail
- Twitter
- Google +