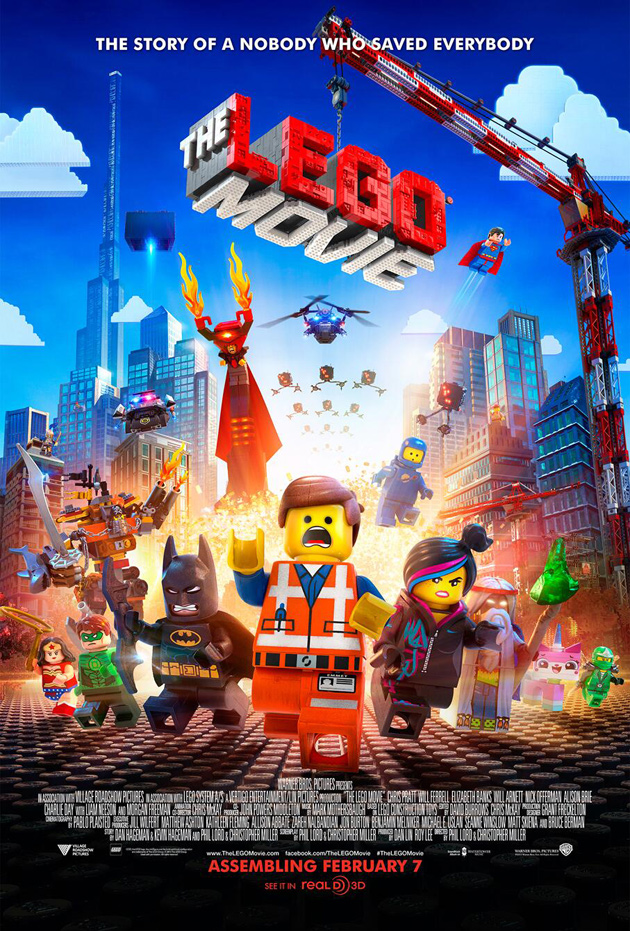 Nordling here.
Considering the almost-certain box office success of THE LEGO MOVIE this weekend (you can read my review here), and how Hollywood turns everything around these days, a sequel was probably inevitable. If it has the charm, wit, and emotion of the original, I'll be fine with it, but, and not to spoil, the themes and lessons of THE LEGO MOVIE don't really lend themselves to a sequel. In fact, the movie is about creativity and imagination and about trying new things. I suppose the only way a sequel would work is if they concentrate on a Lego character like Batman, and again, I'd be perfectly fine with that as long as Will Arnett was involved.
But a sequel is coming, according to The Wrap, and they even already have writers in Jared Stern (MR. POPPER'S PENGUINS) and Michelle Morgan (GIRL MOST LIKELY). No word on what it would be about, but considering the response kids are having, I think we could very well be seeing some of these characters again. Just make a Lego Batman movie already. Hell, I don't know why we can't see Lego Marvel vs. Lego DC, but I couldn't hope to understand the labyrinthine contract writing that would take place to make that happen.
But yeah, you should see THE LEGO MOVIE this weekend.
Nordling, out.