Papa Vinyard here, now here's a little somethin' for ya...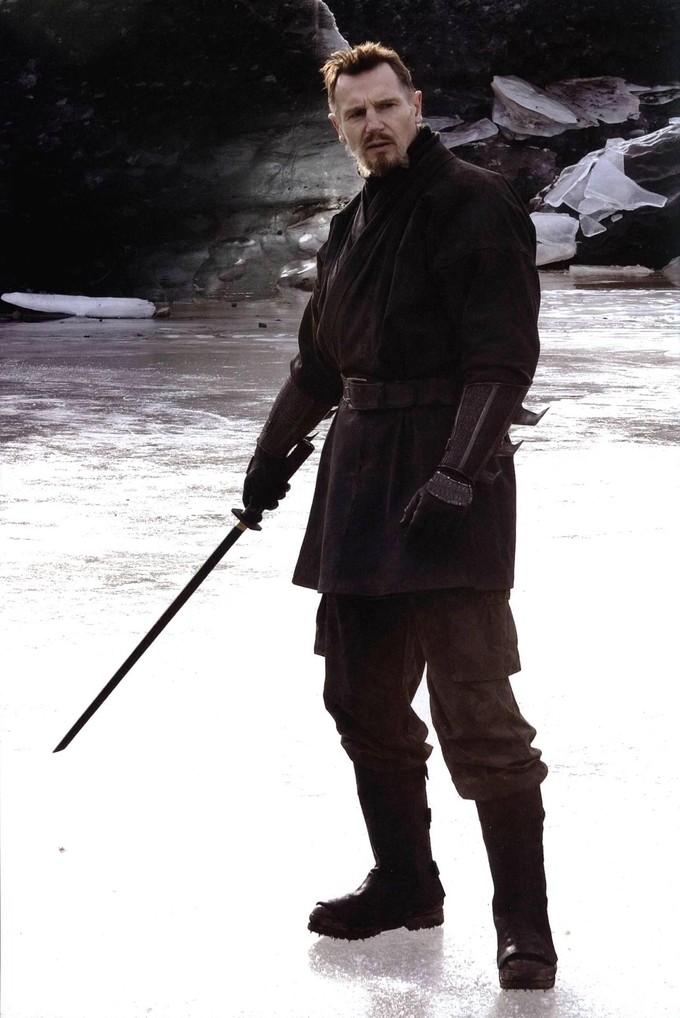 Priest Vallon will fight for Martin Scorcese once more!
Deadline reported today that Liam Neeson will be joining Andrew Garfield for Martin Scorsese's SILENCE. It's Scorsese's most religious-themed project in over a decade and a half, and is based on Shusako Endo's 1966 novel about a young Portuguese Jesuit missionary sent to Japan to find his mentor in the mid-1600s. Garfield is the lead, Ken Watanabe is to be his interpreter, and Adam Driver is lined up for a as-yet-unknown role. Also, no word as to who Liam Neeson will be playing, but I wouldn't be surprised if he was cast as the missing mentor, the apostatizing former priest Ferreira.
Obviously, Neeson's role in GANGS OF NEW YORK was brief, and he was gone by the time the prologue was over, but he left such an impression that many thought the movie should have been about his character's time with the Dead Rabbits, rather than his son's. It's nice to see him pepper the NON-STOPs and TAKEN 3s with stuff like this, and a serious crisis of faith is the kind of meat young Neeson would jump to chew on, so I'm hoping he takes the bait and runs with the role.
Can't wait to hear more about this more-personal-than-usual Martin Scorsese project!
-Vincent Zahedi
"Papa Vinyard"
vincentzahedi@gmail.com
Follow Me On Twitter