Hey guys! Horrorella here...
A24 films has released the full trailer and poster Denis Villeneuve's new thriller, ENEMY. The film stars Jake Gyllenhaal as Adam - a withdrawn man who spots his doppelganger in a bit role in a movie, and becomes obsessed with tracking him down.
The trailer paints the film as a rather tense, haunted thriller. Villeneuve will, no doubt, make good use of the dual-nature of the premise, as it looks as though the film will spend time with both characters, rather than seeing the story unfold just from Adam's perspective. It definitely looks to be a more abstract concept that what we saw with PRISONERS, and I'm interested to seeing how it plays out onscreen.
The film co-stars Melanie Laurent, Sarah Gadon, and Isabella Rossellini. It will debut exclusively on DirecTV on February 6th, before opening theatrically on March 14th.
What do you guys think?
Via Yahoo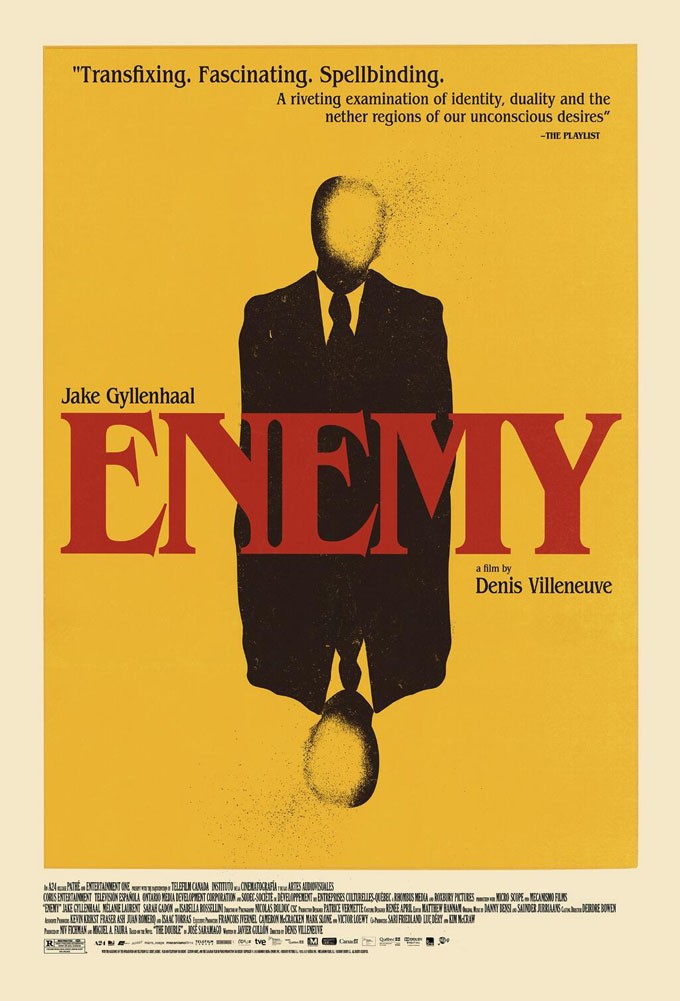 Poster via The Playlist