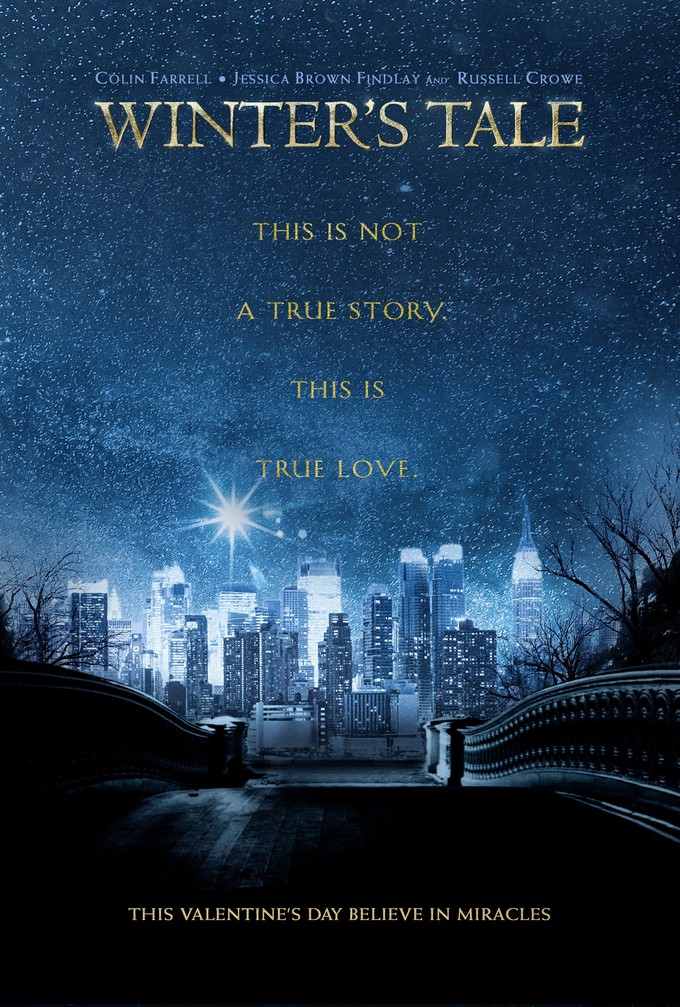 Here's a trailer for WINTER'S TALE, a new film scripted by Akiva Goldsman (from Mark Helprin's popular novel) which also marks Goldsman's feature directorial debut.
I'm a sucker for 'love across time' conceits and, as lensed by the rather astonishing Caleb Deschanel (THE RIGHT STUFF, THE NATURAL, JACK REACHER, THE PATRIOT), this looks like it won't be short on appropriate otherworldly/magical ambiance.
WINTER'S TALE releases February 14.
—————-
Glen Oliver
"Merrick"
- e-mail
- Twitter
- Google +