Hey Yo, Draven here.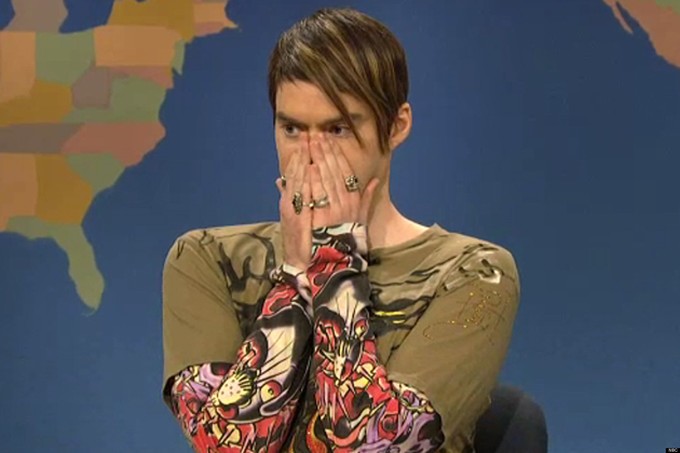 Bill Hader left Saturday Night Live last spring and hasn't had a lot of high profile gigs since then. He received a lot of praise at Sundance for his performance in THE SKELETON TWINS but it appears he is looking for something more mainstream to break out in. Variety is reporting that he is in talks to take the male lead in Judd Apatow's next film, TRAINWRECK, which will be scripted by and star, Amy Schumer.
Plot details are unknown but TRAINWRECK is being seen as a potential breakout film for Schumer and Universal has set the film for release in the dead of summer, July 24, 2015, which shows a level of confidence in the project. Hopefully it all comes together and Apatow can get back on track after the misfire that was THIS IS FORTY.
Follow me on Twitter here!