Papa Vinyard here, now here's a little somethin' for ya...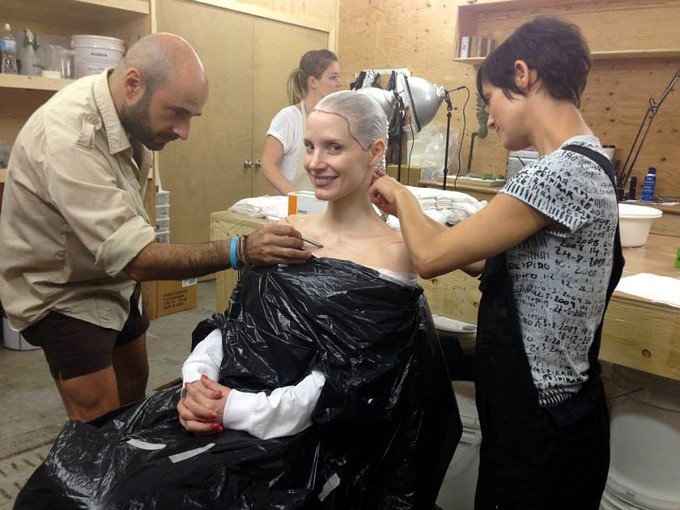 Universal has announced a release date for the upcoming Guillermo Del Toro haunted house flick, CRIMSON PEAK. The film, which stars Charlie Hunnam, Tom Hiddleston, Mia Wasikowska, and Jessica Chastain, will appear in theaters on October 16th, 2015. It currently has that date all to itself, but October '15 will start to get cluttered once the horror films lined up for that Halloween get going in the next year or so.
Considering GDT has referred to this film as "an adult movie" and "more akin to what I do in the Spanish movies", it's not 100% certain that pitting this against the more traditional Halloween-released horror flicks will work to the film's advantage. Then again, the cast and subject matter might be more than enough to get non-GDT fans to take their dates out on opening weekend. Who knows, maybe the film will be a critical darling in a season of quickie dreck, and will put all the other rush-job sequels and remakes to shame with its popularity, making GDT the most in-demand genre director in Hollywood. One can dream.
CRIMSON PEAK will be reached on October 16th, 2015.
-Vincent Zahedi
"Papa Vinyard"
vincentzahedi@gmail.com
Follow Me On Twitter