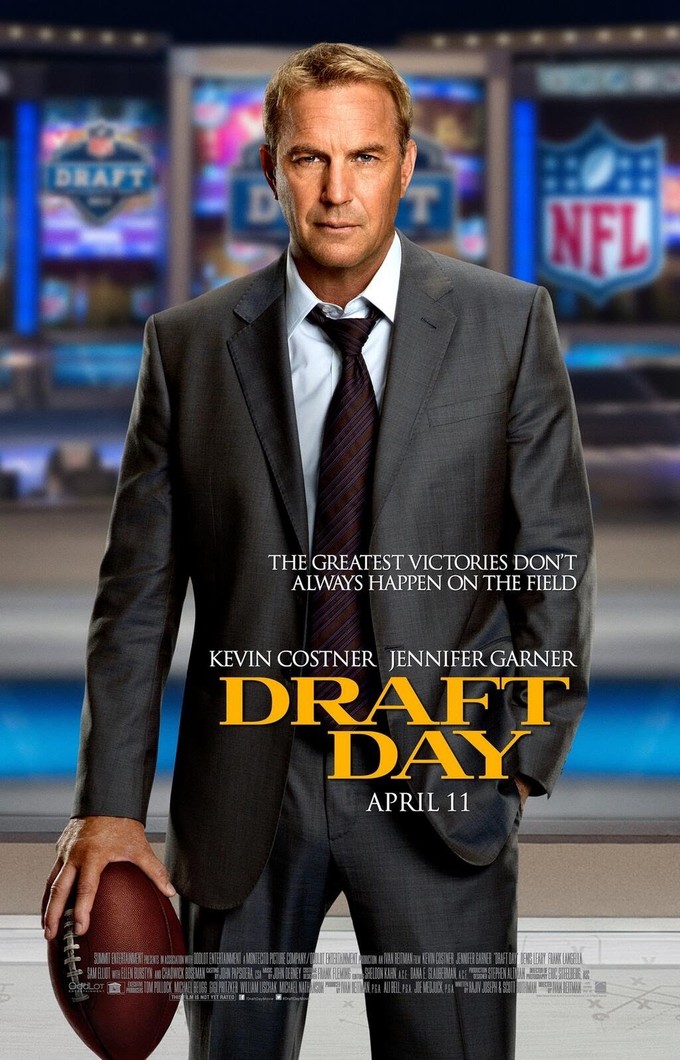 I'm not the world's biggest football fan - as such, the subject matter of this film does little to tweak my interest.
However, I'm always happy to see Costner get substantive roles these days (this is the third time he's been evoked on AICN today!?), and it's interesting to have GHOSTBUSTERS and STRIPES director Ivan Reitman back in play...so I'll likely check this out.
Here's a new trailer for DRAFT DAY. Specifically (and appropriately enough), this is the spot which'll air during Sunday's Superbowl.
—————-
Glen Oliver
"Merrick"
- e-mail
- Twitter
- Google +