Papa Vinyard here, now here's a little somethin' for ya...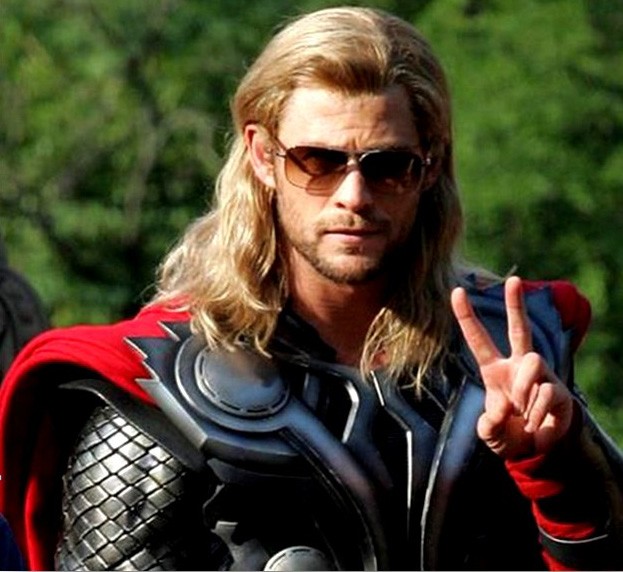 It looks like THOR 3 could very well shape up to be the most in-house Marvel project to date. Craig Kyle, a comic vet who, until recently, served as Senior VP of Development and Production at Marvel Studios, has been tapped to co-write the third installment in the solo adventures of Chris Hemsworth's Norse god. He'll be collaborating with Christopher Yost, who served as one of the five credited writers on THOR: THE DARK WORLD. The director has yet to be announced, and we won't know many details of the plot at least until AVENGERS: AGE OF ULTRON drops next summer, but we can guess that this is lined up to be one of those as-yet-unannounced Marvel projects gearing up for release in the next couple of years.
The trick, as always, is to make THOR 3 a part of the Phase Three timeline while still feeling like a worthy, independent story on its own, so having an actual Marvel exec (who, presumably, is well versed in the down-the-line plans for the studio) should help streamline the process. Yost allegedly only did a polish on THE DARK WORLD, so who knows how much of the final product can be attributed to him, but the film was almost unanimously declared as superior to the original, which makes keeping one of those five writers around a smart move. Kyle, himself, is no slouch in the writing department, having had a successful run on X-MEN and the X-MEN EVOLUTION TV show, as well as co-writing the ULTIMATE AVENGERS DTV movies.
No word on whether Alan Taylor will return to direct, but we should hear more details as Phase Two starts to wrap up over the next year and a half.
And ICYMI, here's the deleted scene of Loki posing as Captain America to patronize his adopted brother (courtesy of Empire).
THOR 3 may throw Mjolnir in your face on May 6th, 2016, July 8th, 2016, or maybe even May 5th, 2017. Wait and see.
-Vincent Zahedi
"Papa Vinyard"
vincentzahedi@gmail.com
Follow Me On Twitter