Papa Vinyard here, now here's a little somethin' for ya...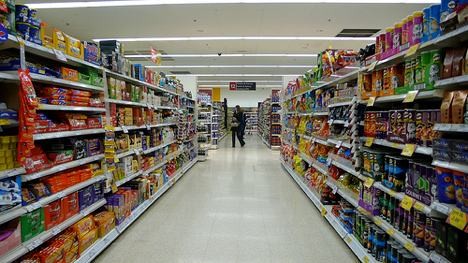 In September, we told you about an upcoming animated film co-written by Seth Rogen and Evan Goldberg titled SAUSAGE PARTY. Today, The Wrap has announced a whole list of voice actors that Rogen, Goldberg, and directors Conrad Vernon and Greg Tiernan have lined up for the project. The names announced thus far include:
Seth Rogen, James Franco, Jonah Hill, Michael Cera, David Krumholtz, Kristen Wiig, Nick Kroll, and Edward Norton. Yes, that Edward Norton.
The first five guys will play the leads, living grocery items who attempt to make it safely back to their respective aisles on the Fourth of July. While Vernon and Tiernan haven't really done anything for older audiences, Rogen, Goldberg, and co-writers Ari Shaffir (INAPPROPRIATE COMEDY) and Kyle Hunter (GOON, the JAMES FRANCO ROAST) certainly have, so I'm hoping this will be something interesting, naughty, and above all, funny. Who knows, maybe it could lead to some sort of resurgence in adult-themed animation (which would make this Ralph Bakshi fan a pig in shit). With that title, the cute, ripe-for-satire premise, and especially that voice cast, it will certainly turn some heads. I mean, who doesn't want to watch five cast members from THIS IS THE END bicker onscreen again?
But I'm super-stoked that Norton's going to be take part this. He doesn't do much comedy work, and when he does, I'm usually very happy with the results.
SAUSAGE PARTY is expected to commence sometime in 2015.
-Vincent Zahedi
"Papa Vinyard"
vincentzahedi@gmail.com
Follow Me On Twitter