Hey Yo, Draven here.
Yahoo has our first look at the official one-sheet for Darren Aronofsky's NOAH. It features Russell Crowe looking very intimidating as he stares down the famous Biblical flood (or maybe the elephants are just taking a long time to get on the boat):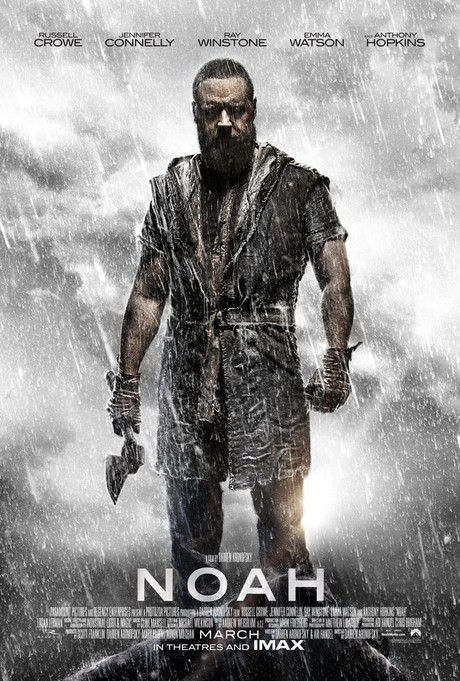 Nothing too spectacular but with film releasing March 28th, there will be a new TV spot during the Super Bowl. I just hope they are going to give us a look at some of the more controversial elements that are said to be part of the film.
Follow me on Twitter here!