Hey Yo, Draven here.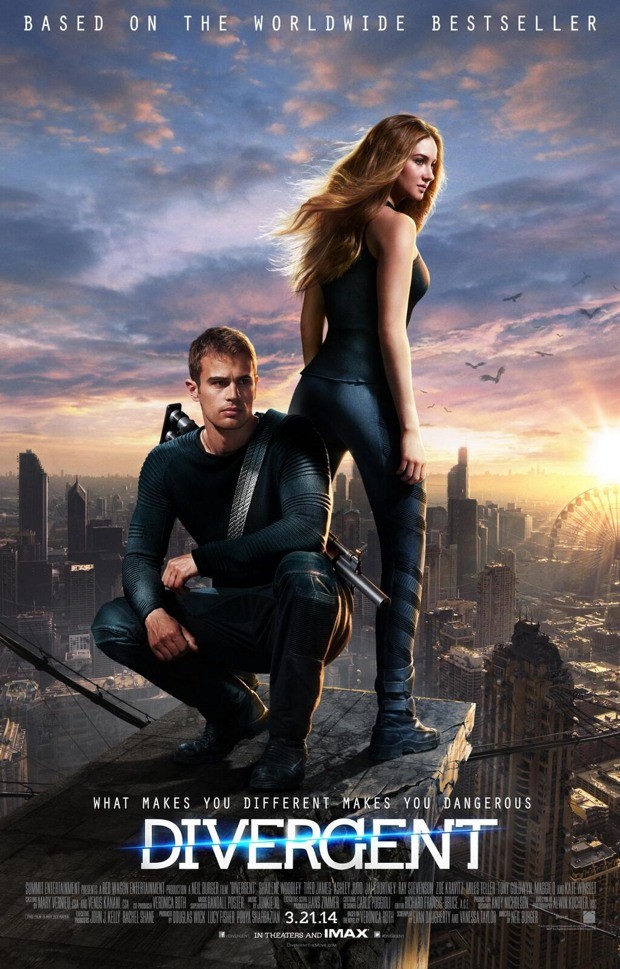 According to THR, Summit has tapped Academy Award-winner, Akiva Goldsman to write the sequel to this spring's INSURGENT. Summit seems to be confident that the adaptations of Veronica Roth's young adult trilogy will follow in the blockbuster footsteps of HARRY POTTER, TWILIGHT and THE HUNGER GAMES and not in the failed footsteps of other YA adaptations like MORTAL INSTRUMENTS, BEAUTIFUL CREATURES, ERAGON or ENDER'S GAME.
They have already set March dates in 2015 and 2016 for INSURGENT and ALLEGIANT, respectively. Development has already begun on the sequels even though the director of DIVERGENT, Neil Burger, will not be returning and they have yet to hire somebody to replace him. I'm not completely convinced that DIVERGENT will be the success Summit needs it to be. Unlike, THE HUNGER GAMES or TWILIGHT, I haven't really heard anything about the novels this series will be based off of and there doesn't seem to be a lot of anticipation for this film.
This project does seem to fit in with Akiva Goldsman's previous work though. Even though he won an Oscar for A BEAUTIFUL MIND, he is mostly known for scripting big-budget studio films like THE DA VINCI CODE, ANGELS & DEMONS, I AM LEGEND, I, ROBOT and of course BATMAN & ROBIN. So lots of hit and misses with that group of films although I would argue that none of them had particularly strong scripts.
The films have a really good cast though and will see the reunion of THE SPECTACULAR NOW's Shailene Woodley and Miles Teller, along with Kate Winslet, Theo James, Jai Courtney, and Ashley Judd.
Follow me on Twitter here!