Also noted by the awesome Garth over at Dark Horizons, the DAWN OF THE PLANET OF THE APES official website has now been updated with interactive photos allowing users to explore settings which we'll evidently see in the film, and to learn more about the 'universe' of this latest installment - which opens this July.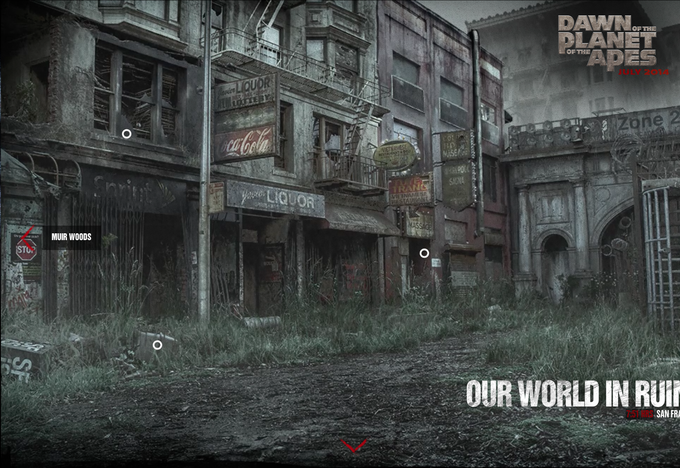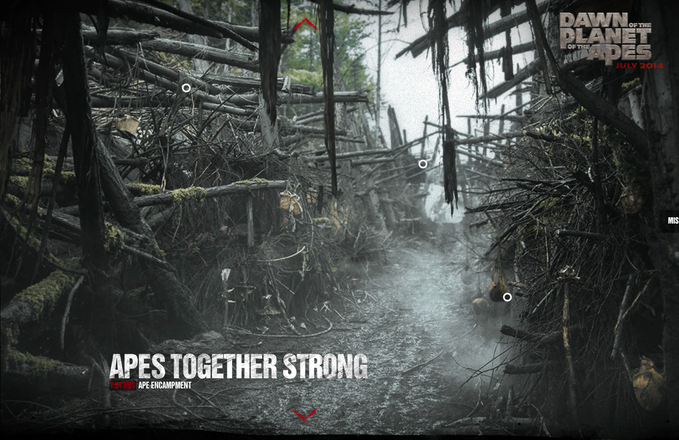 JUMP TO THE SITE to start looking around (watch or click through the trailer which'll pop up, and off you'll go). Be sure to turn up the speakers on your computers. The sound design on the site seems rather nice.
Also of note: I discovered, somewhat happenstantially last night, that the RETURN TO THE PLANET OF THE APES cartoon series from 1975 is now streaming on Hulu.
While not exactly 'rare' (it was previously issued on DVD), many folks don't seem to know this show existed. If you're a fan of the 'classic' APES films, or of Pierre Bouelle's source material, you may find this title of interest as it represents a nifty hybridization of the '60s/70s cinematic vision - and original conceits advanced by Boulle, but not seen on the big screen (apes living in more recognizable, almost Rome-like cities, using planes and vehicles, etc.).
You can find it HERE. It's been a while since I watched this, but I recall the cartoon being fairly aggressive in advancing the themes which made the original movies so interesting and provocative - might be worth checking out?
—————-
Glen Oliver
"Merrick"
- e-mail
- Twitter
- Google +